20th September 2013
No current plans to ditch EPCs warns SDL Bigwood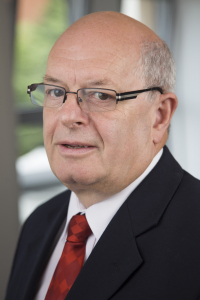 No current plans to ditch EPCs warns SDL Bigwood
The Government has made it clear there can be no backsliding on Energy Performance Certificates despite scepticism from the public, according to property agents SDL Bigwood.
"EPCs are here to stay," warned director Jonathan Hackett.
His comments follow changes which from April 6 extend the scope of the certificates, in particular with regard to property letting.
He said: "Energy Performance Certificates have struggled to gain acceptance among home buyers and sellers.
"By and large purchasers take the view that they are way down the list of things to consider after the likes of price, location, schools, room size and other important factors. Sellers, keen to get their property on the market, tend to see EPCs as unnecessary red tape which adds cost and slows the process.
"However the Government has emphasised that minimising energy usage is an important part of their wider energy policy. Hence this determined stance to ensure owners of buildings, both residential and commercial, get the message.
"Whatever the frustrations with EPCs they are not going to go away and, even if there is a reluctance to embrace them, all parties will at least have to take them on board. Treating them as an after-thought will no longer suffice."
The changes are aimed at making landlords and tenants more energy conscious.
From April 6, landlords and letting agents will be required to produce EPCs for all rental properties in
England and Wales – residential and non-residential – to bring the rules for selling and letting into line.
The new rules mean that landlords and letting agents must ensure an EPC has been commissioned before they begin to market their property.
Trading Standards officials will be able to check up whether this has been done. Failure to comply can result in fines of up to ?200 for residential properties and ?5,000 for commercial properties.
The front page of the EPC must also be included on any marketing particulars for the property, be that online or otherwise.
Previously, landlords did not have to produce an EPC until just before contracts were signed.
Mr Hackett cautioned: "With utility bills seemingly going ever upwards there is an increased awareness of the cost of heating homes and offices.
"It seems like this will become a growing consideration and there is speculation that older and less energy efficient buildings could gradually fall out of favour with the market."
And, said Mr Hackett, the squeeze was set to continue.
No later than 2018, and possibly sooner, all F- and G-rated residential and commercial properties will need to get "greener".
He noted: "Landlords could be faced with either upgrading their property, with all the cost that would involve, or, potentially, having to remove it from the rental market altogether.
"They need to think very carefully and take advice about how best to proceed. Don't put this off and hope it will never happen."
Estimates have suggested that up to 18 per cent of all commercial properties in the UK – around 600,000 – could be caught in the net.