29th May 2020
Mega month of May as virtual property auction brings total raised to £16.2 million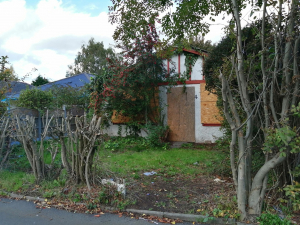 A bumper virtual auction ended another successful month for SDL Auctions, bringing the total raised for sellers during May to £16.2 million.
The company has continued to operate successfully during the coronavirus crisis, switching its room auctions to a virtual model and maintaining its online auctions as normal. In May alone, SDL Auctions has taken more than 10,000 phone calls related to auction lots and its website has received more than 2 million page views.
Managing director and auctioneer Andrew Parker said: "We've been blown away by the support we've received from buyers, sellers, agents and of course from our own hardworking team, who have pulled together to ensure we can still provide a vital service while keeping everyone safe.
"As it is likely to be quite some time before it is safe to gather in the auction room once again, we are delighted that our remote methods of selling are proving so popular with buyers and producing such great results for sellers."
SDL Auctions' second national property auction was watched by 1,500 people – including the Homes Under The Hammer team seeking properties for the next BBC television series – and more than 1,200 people registered for remote bidding.
Held in the company's head office auction studio and broadcast live over the internet over the course of seven hours, the auction featured a catalogue of 127 lots with *guide prices from just £1+ and spread across the country, from Scotland down to Cornwall.
Bidding got off to a fiery start with the sale of 4 Little Green Lanes in Sutton Coldfield, Birmingham, a boarded-up chalet-style bungalow hidden behind an overgrown garden and requiring full renovation. It sold for £221,000 from a guide price of £90,000+.
Similarly, a bungalow near Coventry, also requiring extensive refurbishment, sold for more than twice its guide price. Inglewood, Smorrall Lane in Corley, sits on a large plot of land, providing potential for development, subject to planning permission. It sold for £385,000 from a guide price of £160,000+.
Andrew said: "Developers know that auction is a great place to find their next property project and are undeterred by poor condition and the prospect of a challenge. All of these properties offer a huge amount of potential and in highly desirable locations, too."
One of the most hotly-anticipated lots was another run-down property; a notorious farm in Lancashire which triggered a fierce bidding battle before selling for nearly eight times its guide price.
Bidders went into the auction with their eyes open, knowing that Trice Barn Farm, off Bacup Old Road in Bacup, is not for the faint-hearted. It previously hit national headlines after animals were found living there in squalor, has recently experienced a fire and has an occupant who has been served notice to leave but remains living there. Despite all this, the 80-acre site sold for £394,000 from a guide price of £50,000+.
Andrew said: "In order to move on with their life, the owner was willing to accept a price way below the farm's market value, which is why it had such a low guide price. In the end, we had potential buyers lining up to bid and the final figure exceeded all expectations. We are delighted to get such a good result for the seller and that the farm will now be given a new lease of life."
Properties can be sold by SDL Auctions at any time via online auction, and entries are already being taken for the next national property auction on Tuesday 30th June, which will again be held behind closed doors with remote bidding only. To learn more about the best sales method for your property, please call the team on 0121 233 5046.