15th November 2019
Leicester named as a buy-to-let hotspot – and there's still time to invest in the city before Christmas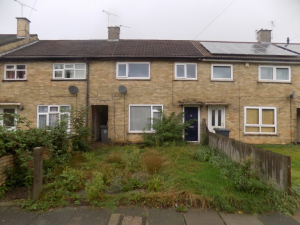 Impressive price growth combined with affordable property prices have highlighted Leicester as a buy-to-let hotspot – and the experts at SDL Auctions Graham Penny say there has never been a better time to invest in the city.
Property development and investment company SevenCapital placed Leicester sixth in a league table of UK cities expected to perform well for landlords in the coming year, after analysing Zoopla and Land Registry data and combining this with demographic information and predictions from local agents.
Other top performers included Birmingham, which took the top spot, followed by Manchester and Liverpool. But Leicester wasn't the only city in the East Midlands to perform well; Nottingham was just behind in seventh place.
Reporting on SevenCapital's league table, Propertyreporter.co.uk cited Leicester's growth of 250% since 2000 as a major plus, along with growth of 7.7% in the last year securing the city the top spot in the Hometrack price index and growth of 2.4% in the last three months putting it at number three.
Propertyreporter.co.uk also cited Leicester's "chronic undersupply of homes" good rental yields of around 7.20% (PropertyData) as reasons to invest in the city.
Carl Finch, senior valuer at SDL Auctions Graham Penny, said: "These results come as no real surprise. It's a great time to invest in Leicester, where prices are still considerably more affordable than many regional cities, making it easier for landlords to add to their portfolios and providing the opportunity for future growth."
The city's central location is another plus point, with travel to London only taking an hour by train and East Midlands International Airport just over half an hour away by car.
It has two renowned universities and several hospitals, which are all good sources of tenants, and work is currently under way on regeneration projects such as the £47million Waterside scheme, which will add to the city's desirability.
For this reason, Carl is urging investors to take a look at Leicester sooner rather than later.
He said: "There's still time to buy a property in Leicester before the end of the year, at our December auction. Because contracts are exchanged at the fall of the hammer, you'll secure your purchase before Christmas and get the keys to your new property in January."
Typical of the properties sold at SDL Auctions Graham Penny's most recent auction in Leicester is 28 Cambridge Street, Leicester, a large three bedroomed terrace close to Braunstone Gate, DeMontfort University and Leicester Royal Hospital. It is currently let on an assured shorthold tenancy at £600 per calendar month and sold for £147,000 from a *guide price of £130,000+.
Another which sold in the October auction is 123 Bedale Drive, Leicester, a three bedroomed townhouse let at £600 per calendar month which sold for £120,000 from a guide price of £105,000+.
The next auction will be held on Tuesday 17 December at the King Power Stadium, Leicester and the team are now on the lookout for properties to sell. To find out more about buying or selling at auction, or to request a free auction appraisal of your property, click here or call 0116 254 9654 to speak to the auctions team.