31st March 2020
Leading auctioneer hails lockdown auctions a huge success thanks to technology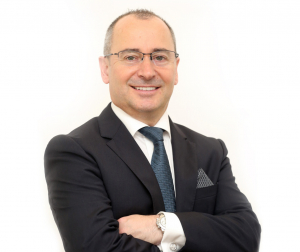 SDL Auctions has hailed its first week of lockdown a success after raising £7.1 million for sellers in three auctions held behind closed doors.
Instead of taking to the rostrum in front of a busy room of people, managing director and auctioneer Andrew Parker conducted the auction from the company's head office in Chilwell, Nottingham, with a limited number of staff on hand, all maintaining the required distance from each other.
The regular Birmingham, Derby and Leicester auctions were streamed live via the company's website and for the 1,850 people watching online very little looked different. More than 400 remote bids were placed by phone, by proxy and over the internet, with properties selling for an average of 15% over the *guide prices.
Andrew said: "We're delighted with how the week went. We missed the buzz of a busy auction room but soon got into the swing of things when the bids started coming through thick and fast. It was really heartwarming to know that so many people were sitting at home, watching the auctions from a safe distance."
During the first week of lockdown, SDL Auctions staff – working remotely – made and received 3,500 telephone calls and saw a 28% increase in website traffic compared to last year.
Andrew said it helped that the technology has been in place and used regularly for many years.
"We broadcast all of our auctions via our website and take multiple bids on the internet, via telephone and by proxy. Last year we raised £80m in sales of property online, so it's a system we have proved works well."
The one regret of the week was that the celebration of a major milestone for SDL Auctions Graham Penny was more subdued than originally planned.
Andrew said: "It was our 100th Derby auction and of course we couldn't celebrate quite as we'd hoped, but we were still delighted to have the support of our remote bidders. I missed seeing everyone at the auction but it was wonderful to know they were out there."
Andrew paid tribute to staff who worked so hard to ensure the auctions went ahead so that buyers and sellers would not be disappointed.
"I'm grateful to our entire team for pulling together in the circumstances and know they are continuing to provide a great service to our buyers, sellers and partners while working remotely. It was fantastic to see that people's thirst for property has not waned in the light of the current situation and we have proved that it is possible to keep the property industry moving."
Entries are now being invited for the North West and Nottingham auctions in April, which will again be held behind closed doors. Sellers can request a free non-contact auction valuation here.
Andrew added: "Despite the current situation, there is still a need to buy and sell property – and we are proud to be able to continue to offer this service without putting anyone at risk, offering a level of certainty in uncertain times.
"We hope everyone is able to stay safe and our thoughts go out to anyone affected by COVID-19."