31st January 2020
Landlords: 10 reasons to sell your rental property at auction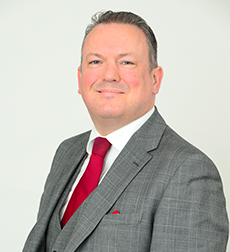 As research has shown a quarter of landlords plan to cash in on at least one property in 2020, the experts at SDL Auctions are urging them to minimise disruption for themselves and their tenants by selling at auction.
According to a survey by insurance provider Simply Business, 26% of landlords plan to reduce their portfolios this year, citing their main reasons as taxation changes and government reform.
Jason Lee, National Sales Director at SDL Auctions, said: "This could result in more than half a million tenants facing an uncertain future which is why we are urging landlords to sell their properties via auction. We can ensure the least amount of disturbance possible for their tenants and provide a smooth and swift sale for landlords."
But this isn't the only reason auction makes sense, so the team at SDL Auctions have compiled a list of their top 10 reasons for landlords to sell at auction:
1. Speed
Unlike private treaty which can take many months, auction offers the opportunity to sell in just a few weeks. You can either enter your property into a room auction or put it in an online auction straight away, setting your own auction length.
2. Certainty
Contracts are exchanged on the fall of the hammer in a room auction or when an unconditional online auction ends, assuming the reserve has been met. There is no further negotiation and the risk of the sale falling through is virtually zero, compared to around 50% of private treaty sales. Or with a conditional auction sale the seller has the security of a reservation agreement and 40 working days for completion.
3. Transparency
The auction process is completely transparent, from the fees paid through to bidding. By law, the guide price must be within 10% of the reserve price, so buyers can plan their budgets. And bidding is public – both in the auction room and online – so anyone can see how it is progressing.
4. Auctions attract other landlords
Many landlords buy at auction because they are looking for "rental ready" properties and a sitting tenant means they can start earning right away, making your property particularly attractive to others in the buy-to-let market.
5. Hassle-free for sellers
Carrying out repairs and decorating are unnecessary when selling via auction. All you need is a legal pack; SDL Auctions will take care of the rest, including taking photos and managing viewings.
6. Minimal disruption for tenants
When you're a tenant, house viewings can be intrusive, which is why SDL Auctions keeps these to a minimum. The property will only be on the market for four weeks and viewings are held in blocks to minimise disturbance. And, as auction gives you the best chance of selling to another landlord, your tenant should be able to keep their home.
7. Targeted marketing
When selling at auction, the marketing period is short but intense. SDL Auctions will market your property details to its nationwide network of active buyers, as well as advertise it on the company website, on Rightmove, via social media and printed newspapers, plus in its auction catalogue.
8. Determines a property's true value
By selling at auction you will determine the property's true value, so you don't have to worry if you should have asked for more. This is especially useful when selling a jointly-owned property as it can settle any disagreements.
9. Auction can get you a great price
It is a myth that auction properties are sold at knock-down prices. All it takes is two keen bidders to drive up the selling price. And, of course, you can set a reserve to protect your asset.
10. Earn income as long as possible
As there is no need to sell with vacant possession, your tenant can stay in the property and you can continue to earn rent right up until completion day. Then you simply hand over to the new owner.
Jason added: "Auction is the obvious choice for landlords looking to rework their portfolios. But if you're not sure it's the best route for you, why not book a free auction valuation today?"
For more information, or to book a free valuation, call the team on 0800 304 7879 or click here.