14th August 2019
Is now the right time to sell your property portfolio?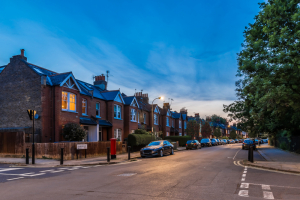 One of the smartest decisions you can make as a property owner is to get into the habit of evaluating your options of whether it's a good time to either: buy, hold, or sell your property portfolio. With many property owners adopting a wait-and-see approach thanks to political advancements causing uncertainty around a turbulent housing market, it can be difficult to determine whether now is a good time to sell up.
There's no denying that Brexit will be a pivotal moment for the future of selling property, as the housing market has already experienced several market jitters that have seen prices both grow and plateau over recent years. Whilst there is much speculation around whether or not now is the best time to sell your property – the answer is, just like many other markets, there's rarely a 'right' answer and the best option to consider is to try and play to your individual markets advantage.
Try not to become too heavily consumed by what 'they' say is the best time to sell a property, as more often than not, there are far more determining factors to take into consideration. Despite what you may hear in the press, house sales naturally fluctuate throughout the year and this is primarily due to changes in buyer demand levels. For example, will parents be more likely to move during the summer holidays? Or has a leading employer in your property's area announced plans to relocate its headquarters that will see plenty of employees relocating? Whilst it pays to be mindful of local trends in your housing market, along with seasonal peaks and troughs – selling at auction as opposed to the traditional private treaty market, can offer homeowners peace of mind all year round.
Selling your property portfolio with SDL Auctions:
If you're looking to sell your property portfolio sometime this year, consider selling your property with SDL Auctions. Whether you decide to sell your portfolio individually or as multiple properties – there's a number of added benefits for both options at auction. If you choose to sell via auction, you could save money – as opposed to selling on the open market. SDL Auctions can advise property owners on the likely price they can expect to achieve for their portfolio – along with timescales and estimated costs – so there are no hidden agent fees or surprise admin costs for sellers once the deal is finalised.
Property owners with an extensive portfolio may consider alternative methods of selling to ensure a fair deal across each property. However, SDL Auctions offers clients various methods of sale, including room auctions, online auctions and more. As opposed to the traditional market, SDL Auctions' team of experts consider the best method of sale for each individual property owner, so sellers have peace of mind that their portfolio is well looked after and catered to their individual needs.
Whilst there's common speculation that selling your property at auction will lead to sellers accepting a lower than expected price for their portfolio, at SDL Auctions – this is not the case. Properties for sale at an SDL Auctions sale will often achieve a final sale price in excess of the original guide price set, as it's easier for sellers to rack up a higher price since the natural competition amongst bidders can drive up property values. And, in the unlikely event that your property is not sold on the day of the auction, SDL Auctions will retain the property on the market for a further four weeks to help sellers find a buyer – as many unsold lots achieve a successful sale post-auction.
Top tips for selling your property portfolio in 2019:
Conduct your own research on sold property prices and talk to local agents about how the market currently stands in your area, as opposed to the wider market. There's also the option to add your postcode into PropCasts buying demand forecast to see whether or not the current buying climate is good enough to consider selling. The hotter the market appears, the quicker and easier it should be to sell your property portfolio.
Be mindful in the knowledge that it could take several months to complete a sale on the typical housing market. If your property portfolio is made up of family-sized houses, although they are more likely to move in summer – they will begin looking for homes earlier in the year. If you're looking for a speedy, more efficient way of selling your property – consider selling at auction with SDL Auctions. There is no faster way of selling your portfolio, as the whole process from instruction right up to completion is outlined for sellers beforehand. So sellers have likely timescales upfront.
Weigh up your options. Whether you want to find a private buyer yourself, take your property portfolio to auction, or sell your property on the open market via an estate agent, it pays to stay ahead of the market. Selling your property portfolio at auction is a great choice as there's much less chance of a buyer messing you around, as at auction a buyer is required to pay a 10% deposit on the day of auction – which they would lose out on if they reconsider purchasing your property.