21st November 2019
Is auction an alternative route for first-time buyers to secure a place on the property ladder?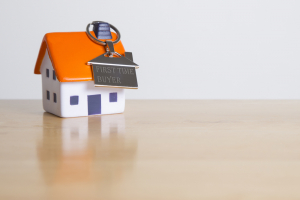 Buying property in an auction tends to be better value than heading to the traditional private treaty market simply because it gives you a broad and unique range of properties to choose from. It also serves as a way to secure a guaranteed sale that can often be much quicker, avoiding potentially lengthy processes commonly involved in buying property. This straightforward and far more certain process is one that appeals to both buyers and sellers.
However, if you are going to auction as a first-time buyer, then you must ensure that you are clued-up about what to expect. Once that hammer falls, you are legally bound to complete the purchase and provide the requested deposit on the day of the auction event, or on the day you win the bid if you do so online, so you must tread very carefully here and do your research.
We've put together a comprehensive guide to buying at auction, so be sure to read this before you consider whether buying at auction is the correct route for you.
Before you can purchase a property by auction, you must have a deposit readily available to pay on the day, usually 10% of the price, and then (if you're not a cash buyer), secure the rest of the funds through a mortgage within 20 working days.
So, you should certainly have a mortgage in principle arranged before you attend an auction with the intent to buy, to ensure that you will have the means to pay within the given timescale.
Can I use my Help to Buy ISA to buy at auction?
You can use a Help to Buy ISA to buy a property at auction, and you will still receive the 25% bonus. It works much in the same way as it would if you were buying through the private treaty housing market, whereby you must instruct your solicitor that you are closing your ISA and for them to apply for the bonus before you complete.
To claim your ISA 'bonus' when buying in an auction, you must provide your solicitor with confirmation that your account has been closed by the bank. As you typically have 20 working days to complete on an auction sale, the HM Treasury suggests you should leave at least five working days before completion to apply for your bonus, but we would recommend doing this as soon as possible after becoming the winning bidder.
You should be especially conscious of timescales when purchasing through auction using these methods and ensure your solicitor is on-board with the importance of quickly securing your government bonus.
You should also thoroughly examine the legal pack for the auction property that you wish to purchase, with your solicitor, before you make a bid. Your solicitor may be able to identify any issues from this document that could arise and prevent you from completing in the timescale needed.
Buyers can only release the 25% bonus if using a mortgage to purchase a property. If buying with cash, you may use the Help to Buy ISA to save funds, but you will not qualify for the bonus.
Why is buying a property at auction beneficial for first-time buyers? 
Buying a property in an auction is a great way to get onto the property ladder, particularly if you're looking for a property that is bigger, or in a better location than you might be able to find and afford if you purchase through other methods.
Properties at auction tend to be cheaper than those on the private treaty market, as sellers are looking for a quick sale or the property is a bit of a doer-upper. Choosing a property that requires work as a first-time buyer is actually quite a smart move, because it can enable you to buy a property with more bedrooms, or again in a more sought-after location and slowly work on it to make it your dream home. This means you're able to afford a property with far more potential than you may be able to find on the traditional market and can design it in exactly the way you want to.
This means that return-on-investment becomes significantly higher too, as once you've transformed the property, then should you decide to sell, you will likely achieve much more on the market than you originally paid for it at auction.
In a nutshell, auction is a great place to find a hidden gem and secure a property in a place that you otherwise may have been unable to afford.
The end of the property ladder as it once was doesn't have to mean never getting onto it at all for first-time buyers. Explore your options and see if auction could see you owning your own home quicker than you might have thought. Check out our upcoming auctions near you.