28th May 2021
How you can turn commercial property enquiries into income for your estate agency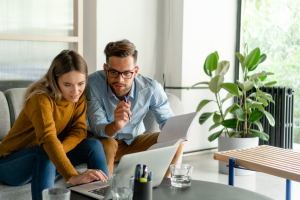 At SDL Property Auctions, we are seeing a surge in enquiries from commercial property owners keen to sell – which comes as no surprise after a year which has shaken up the way we work and shop.
As estate agents, you are most likely having a similar experience. Certainly many agents have told us they are being approached to sell commercial properties and, despite having little experience in this niche market, are reluctant to turn away any business after such a challenging year.
By accepting the instruction, as a residential estate agent you could risk valuing the property incorrectly, which can only mean one thing; the property will sit on the market for months without selling.
The good news is that you don't have to risk an incorrect valuation or turn away the business – and you don't have to face this unfamiliar territory alone. You can benefit from our wealth of experience in the commercial property market to get a fast, secure sale for your client while still generating income for your branch.
Commercial properties are a natural fit for auctions so whenever you receive an enquiry of this nature, all you have to do is refer it to us and let us do the rest.
Instead of risking the property sitting on the market until the seller turns to us as a last resort, a much quicker result can be achieved if you refer them directly to us in the first place. We'll help your client achieve a fast, secure sale with the option of no selling fees and almost no risk of a fall-through. Our fall-through rates are less than 1%.
Properties can be sold in daily Timed Auctions, in our monthly National Property Auctions and in Buy It Now sales with a fixed price; we will advise the seller according to their circumstances. Once the sale is agreed, completion will take place either 20 or 40 working days later – much faster than on the open market.
This is a win-win situation. It's much more efficient for the seller – and much more profitable for you. As the referring agent, you receive a minimum fee of 2% of the final selling price or £2,500 – and you get paid within seven days of the sale being agreed, instead of months later as you would in a private treaty sale.
Selling just a few properties by auction each month can significantly boost your agency's income, with no financial outlay or risk. And with the current rush of commercial property enquiries, there's no better time to capitalise on the benefits of auctions.
We currently partner with 1,400 estate agents around the country, providing training and resources to help them set up their own auction departments. To find out more about this potential additional income stream, visit www.sdlauctions.co.uk/auction-partners , or call 0800 222 0197.