25th June 2021
How we can sell a property in day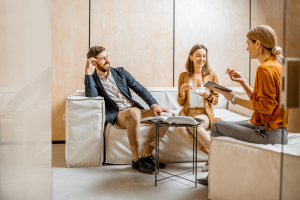 For sellers, putting their property on the market can be a slow and unpredictable process – with latest figures from Rightmove and Zoopla showing it takes an average of more than 40 days to find a buyer, and then nearly four months between agreeing a sale and completing the transaction.
Here at SDL Property Auctions we appreciate this can be incredibly frustrating for a seller, not least because they are embarking on a journey into the unknown.
With sales by auction, we can help sellers achieve a sale price they are happy with, alongside a fixed completion date – and we can do this quickly, too. In fact in some cases we can even sell the property in less than a day.
What's so satisfactory about these sales is that both buyer and seller walk away happy. A property will only sell once its reserve price is met, so nobody is forced to take a penny less than they are happy with.
If a seller is motivated more by speed than the prospect of competitive bidding driving up their property's price, another option you can offer is the Buy It Now sales method. This really is as simple as it sounds; the price you see is what the buyer pays.
As soon as the seller receives just one bid, at the Buy It Now price, the property sale is agreed. The fixed price ensures both buyer and seller are happy and there's no haggling, no risk of gazumping or gazundering.
A fixed completion date ensures certainty for both parties and, if the longer completion time is chosen, allows the seller to carry out surveys and source finance if required. It also means your income is guaranteed to arrive within 7 days of the sale – it's a win for everyone involved!
Compared to the average of nearly four months between agreeing a sale and completion reported by Zoopla earlier this year, this is lightning speed. Plus auctions offer an unrivalled degree of transparency and certainty, requiring a high level of commitment from the buyer, giving yourselves and the seller peace of mind and resulting in a fall-through rate of less than 1%, giving you the confidence you need.
As well as our Timed Auctions and Buy It Now sales, we continue to run monthly National Property Auctions, with a marketing period of up to six weeks culminating in bidding in our live-streamed auction. In the vast majority of cases, exchange takes place at the fall of the hammer and the property sale will be completed 15 working days later. 
This is still remarkably speedy but for some sellers this simply isn't fast enough – so we are happy to have two other methods of sale open to them.
Each method has its own merits but the main thing is that the seller is in control, armed with choices of how to sell their property with the level of urgency they require. They no longer need to wait for the next 'ballroom' auction to come along; they can get their property listed on our website and start accepting bids straight away. As soon as they receive a bid they are happy with, they can end the auction and achieve that all-important sale – which could be in as little as one day. If you have any sellers who are in need of a fast, faff-free sale, why not refer them to auction?
To find out more about securing a fast and faff-free sale by auction, speak to our friendly team on 0345 222 0197, email us at partners@sdlauctions.co.uk or click the link below to refer a property directly.