16th December 2020
How to increase the value of a property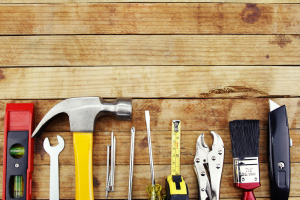 From property sellers to investors seeking their next renovation project, everyone wants to find the best, cost-efficient way to increase the value of their property. It's easy to fall into the trap of thinking that the only way to increase value is by commencing a full-scale remodeling of your property, but this isn't the case.
Buying, renovating and reselling properties is simple and profitable with SDL Property Auctions. By simply setting a budget for improving your property and following our advice on the best ways to invest that money, you'll easily maximise the value of your property and turn over a strong profit.
Big budget investments
If you have the money, time and energy to spare for improvements, then the sky's the limit when it comes to increasing the value of your property. The following investments have the potential to boost the guide price that you can set for your property for auction and, with the average costs and rewards included in our guide, you'll be able to make the right decision about where best to invest your money.
Extending your property
One of the most important considerations buyers make when searching for a new property is, of course, how many bedrooms does it have? Typically, the more bedrooms, the higher the price of the property so, if you can add an extension to your property to increase the number of bedrooms, you can raise the guide price of your property considerably.
The cost of extending, whether to add an additional bedroom or any other room, averages at around £1,200 to £1,500 per square metre outside of London and £1,500 to £2,000 per square metre in London and the South East. This average is dependent on a number of factors including which contractor, and the materials you choose to use. With the average size of a double bedroom being 4 metres squared, an extension should cost between £6,000 to £8,000, depending on the location of the property. While this is a reasonable estimate to build your budget around, it is also important to consider the price of decorating this extension as fitting and furnishing the room won't be included in this price.
When it comes to profiting from this investment, research performed by Nationwide suggests that extending your property to add an additional bedroom can add over 10% to a property's value. With the current average house price in the UK sitting at £256,000, this means that an investment of £8,000 could bring in a profit of £17,600.
Installing new heating systems
When searching the property market, prospective buyers typically have a list of questions to ask, and one of these questions is 'how old is the boiler?'. Homeowners are aware of the inconveniences and expenses associated with having an old boiler, and are likely to negotiate on property price if the boiler in question will need replacing. To avoid this, it could be worth considering replacing the boiler in your property before selling.
While the price of installing a new boiler can vary depending on the type of boiler, labour costs and whether or not there are any complications with the installation, the average price of a new combi boiler is £1,995. This price goes up to £2,650 if you also want the new boiler installed in a different location. Should you wish to do this ahead of selling, you could see a 4% increase in property value, giving you a profit of £7,590 (for the higher installation estimate of £2,650).
Creating a loft conversion
One of the most expensive renovations you can make on your property, the loft conversion can cost anywhere between £15,000 and £50,000. The price of this renovation is dependent on the size of the property, the number of rooms being added, whether structural work is necessary and many other factors. Just as the cost of construction is varied, so too is the potential return on investment. According to research performed by Zopa, the average loft conversion can add 13% value to your property, raising it by £33,280 according to the average UK house price of £256,000. For this renovation, while it can add value to your property, it is a less efficient way to spend your money, especially when compared to the potential profit of adding an additional bedroom through an extension.
Small budget investments
While there is definitely money to be made in big renovation projects, they are also time consuming and come with a considerable amount of risk. If you are looking for cheaper, faster ways to increase the value of your property, we have worked out some of the best ways to do just that.
Exterior improvements and gardening
When it comes to modern day property searching, much of the process is completed online. People have access to thousands of properties and will likely only view one image before deciding whether or not to view more, or simply scroll past. This is why it is so important to have an exterior that is eye-catching, clean and tidy to maximise your property's kerb appeal.
Spending some time working in the garden to remove weeds, tidy up the flower beds and paint the fence is a very low cost way to make sure your property is noticed, especially if you have a green thumb yourself! To put a figure on this extra bit of effort, a tidy garden could see as much as 20% added to the value of your property. With more kerb appeal comes additional buyer interest too, so a well kept garden could also secure more bids at auction.
Install a shed
If your property has a garden space, the best low-cost feature you can add to it ahead of selling is a shed. The perfect outdoor storage space, a shed is highly sought after by potential buyers and is relatively low cost to install before selling the property. With the average price of building a shed being around £700, according to myjobquote.co.uk, and with the reassurance from Property Price Advice that 82% of estate agents asked in a survey confirmed that a garden shed is the most important addition to the exterior of your property from a buyers perspective, is seems that this is one of the best ways to add value to your property before selling.
Small interior upgrades
If the statistics regarding work on the outside of the property is any indication, it's safe to assume that spending a little time and money on refreshing the interior is a worthwhile task to do before selling. Even something as simple as repainting the walls or, if you have a slightly larger budget, replacing the carpets can have a big effect on improving the value of your property, with Ideal Home advising that a paint and decorate job can increase it by 5%. With today's average house price, this could see you gaining an additional £12,800 (minus any costs for paint and carpeting).
Sell your property with SDL Property Auctions
Whether you've purchased a property by auction and have the time and budget to make big renovations, can only squeeze in some small improvements or want to sell without changing anything, SDL Property Auctions can help. Our auctioneers are experienced at selling investment properties of all conditions so whatever your goal is in selling, we help you achieve it.
To find out how you can join our growing list of sellers, or to request a free, no-obligation auction valuation, click here or call us on 0800 046 5454.
Alternatively, if you're searching for a property to purchase at one of our next auctions, you can utilise the above advice too! Simply use our Property Finder to search for properties that lack kerb appeal, are missing important amenities and have space for an extension so you can make the most of your investment. Our next live-streamed residential auction is on 18th December, so head over to the Upcoming Auctions page to browse through the properties available.