1st February 2021
How to buy a house fast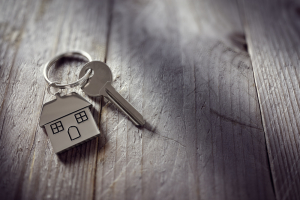 The list of circumstances that could leave you needing to buy a house fast is nearly endless, with everything from expecting a new family member to relocating for a new job leaving you in a rush to sell your home and find your next one. Fortunately, for those that find themselves on a shorter deadline than the typical property buyer, there are plenty of tips and tricks to ensuring a quick and successful move.
If time is of the essence in your house hunt, we are here to advise you on the best methods to speed up your search and ensure that you'll be packed up and moving as soon as possible. So, whether you're a cash buyer, in need of a mortgage or unsure of whether to conduct your search on the open property market or at auction, you can count on our help.
Open property market versus property auctions
One of the biggest differences that separates the property market from a property auction is speed. According to moneysavingexpert.com, buying a house on the open market can take anywhere from 10 weeks to a whole year to complete fully, from beginning your search all the way to moving in. The lower end of this estimate also doesn't take into account outside factors which could further complicate and slow the process of purchasing a property, such as long chains, sellers refusing offers in favour of a higher price and unpredictable fall throughs such as gazumping, that can delay and even entirely negate months of work.
While this rather unwieldy and often unpredictable time frame may be acceptable to those not working under a tight deadline, for buyers who need to move as soon as possible, this method of buying property may simply not be feasible. For those buyers, the significantly faster and more reliable method of buying at auction is recommended.
Below is a list of just some of the reasons that buying by auction is much faster and less stressful than braving the open property market:
While on the property market, neither buyer or seller are legally bound to complete the sale until the contracts are signed, whereas unconditional auction sales are binding from the moment the hammer falls. This entirely removes the risk of the seller withdrawing from their side of the deal, ensuring that the buyer will be the new owner of the property by the end of the pre-organised deadline. (Note: In Scotland, the laws surrounding property sales are slightly different to the rest of the UK as an offer can only be put in on a house after a mortgage has been secured and surveys have been carried out).
In a property market setting, there are often opportunities for a buyer to be outbid unexpectedly by another buyer in a process called gazumping. This can be an extremely emotional and upsetting event, especially if the buyer's original bid was accepted and the next stage had begun. At an auction, the possibility of being outbid is high but contained to a specific time frame, ruling out the possibility of being outbid outside of the auction itself. (Again, this is not the case in Scotland, where the acceptance of an offer is followed immediately with the signing of contracts in order to lessen the breakdown of property chains and make gazumping impossible).
While the breakdown of property chains is significantly reduced due to the specific laws in Scotland protecting it, in England, Northern Ireland and Wales, gazumping is legal and causes chains to break regularly. Of course, when buying a property by auction, there are no chains involved, allowing property purchases to go through quickly and without any unexpected interferences.
Advice for mortgage buyers
Whether you've chosen to buy your next property on the open market or in an auction, the first step is to get a mortgage in principle. This will give you an idea of what your budget realistically is for house hunting and can be used in an auction as proof of affordability, allowing you to place a bid on your chosen lot up to the amount confirmed by your lender.
In the case of auction, not all properties are eligible for a mortgage in principle, with specific considerations including the condition of the property and the liveability standards it does or doesn't meet having to be made before a bid is placed. These points are fully explained in our 'Can you mortgage an auction property?' blog post so, if you are searching for confirmation that your dream property is mortgageable, you'll find it there!
Fortunately for those seeking to secure a mortgage in principle, it can take as little as 24 hours to gain approval, and the agreement is usually valid for up to 90 days. Having this in place can also speed up the process of securing the mortgage itself after either an offer has been accepted on the open market or a bid has been successful at auction, as the potential lender will already have most of the necessary information to proceed.
Advice for cash buyers
On the whole, purchasing a property as a cash buyer is significantly faster than borrowing from a lender. While this can be true for both routes of buying, some differences remain.
When buying a house outright with cash on the open market for example, you may save time on mortgage applications and other processes slowed by complex bureaucracy, but it is unlikely to speed up the overall purchase. This is because, while one time consuming element is removed, you are still confined by the time it takes others in the chain linked to your property, meaning that while you are ready to proceed with signing contracts, others may not be.
As a buyer of an auction property, there are considerable benefits of paying upfront. Not only does it allow you to avoid the stresses of having to obtain a mortgage under a tight deadline, but it also makes buying properties listed in an unconditional auction sale (which specifies all payments must be completed within 20 working days of the sale) possible, unlike mortgage buyers who usually purchase conditional auction properties (in which the time scale is doubled to include an exclusivity period of 20 working days, followed by another 20 working days to complete the purchase).
Buy your house fast at SDL Property Auctions
While there have definitely been cases of seamless sales on the open property market, where no chains have been broken, surveys have been completed without incident and contracts have been signed quickly, the safest way to guarantee a fast purchase is at auction.
Do you need to buy a house fast? Start your search today by browsing through the properties that will feature in our next Auction Event or take a look at our Timed Auctions by clicking below.