14th May 2021
How to beat the stamp duty holiday deadline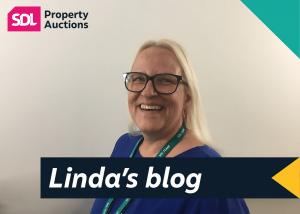 The stamp duty holiday deadline is fast approaching, and time is running out for buyers and sellers alike to complete before the tax is reintroduced. Here our Legal Manager Linda Hopkins explains how you can be sure to beat the June and September deadlines.
In July last year, as a result of the first COVID-19 lockdown, Chancellor Rishi Sunak temporarily increased the stamp duty threshold to £500,000 for many property purchases in England and Northern Ireland until 31st March 2021 – this was extended earlier this year to 30th June for properties worth up to £500,000, and 30th September for properties worth up to £250,000.
For many, including my colleagues in estate agency, as well as solicitors and conveyancers, meeting these deadlines and completing on a great number of property transactions will simply not be possible.
However, this is where auctions come into their own. When you buy a property by auction, you have a fixed completion date from the outset, meaning you can beat the deadline if you buy with us in May.
With an auction purchase, once the hammer falls contracts are exchanged and the completion date is legally set. This is typically 20 working days following the date of the auction, unless otherwise specified within the legal pack – if you're not sure when you'll complete, check with your solicitor.
Without stamp duty to pay on many purchases up to £500,000, this opens up more opportunities for you in terms of the property you purchase and avenues to explore once you have the keys in hand. Maybe you'll factor in the absence of stamp duty when bidding and be able to go that little bit further to secure the property you're looking at. You might also use the savings to upgrade the kitchen or bathroom, or maybe buy a new range of appliances for the property instead? What you do with your budget wriggle room is up to you – but the only way to make sure you can beat the stamp duty deadline is to buy this month.
For our partner agents too, helping their customers buy or sell through auction has meant that they've been able to complete in plenty of time before the deadline, whereas they may have struggled otherwise. We work with over 1,400 estate agency partners across the UK and are proud to play our part in presenting auctions as a genuine alternative to private treaty sales for their customers, regardless of the condition of their property or its location.
It is unlikely we'll see another extension to either stamp duty deadline, so time truly is running out for you to buy or sell before the holiday comes to an end.
If you're interested in taking advantage of the stamp duty holiday and beating the deadline, you can register to bid in our National Property Auctions here. It's quick, simple and free, with no obligation to bid on the day. Alternatively, if you're hoping to sell – there's still time to beat the September deadline before the countdown begins again – simply request your free sales valuation and we'll take care of the rest.