11th December 2020
How SDL Property Auctions is leading the way on fees transparency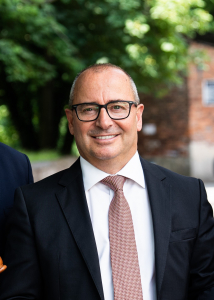 As part of its continued drive to keep its auctions transparent and accessible to all, SDL Property Auctions has introduced a summary sheet of fees for all of its lots, and is urging other auction houses to follow suit
The information, which is in each property's legal pack, details exactly what fees are payable by the buyer, so they have a clear understanding of any extra costs before bidding, helping to avoid any surprises upon completion.
The auctions industry has seen rapid growth as a result of the pandemic, as both buyers and sellers seek speed, certainty and socially distant transactions. This has introduced many newcomers to the market and SDL Property Auctions' managing director and auctioneer Andrew Parker is determined they should have a positive first experience.
He said: "We have made it our mission to ensure our auctions are accessible to everyone. Auctions are no longer the preserve of investors and developers. We are seeing a growing number of private individuals buying and selling in this way – particularly in the uncertainty of 2020 – so we consider it our duty to ensure the process is as straightforward as possible, with no hidden costs."
"Lots listed on our website already include information about buyer fees but the introduction of the summary sheet within the legal pack makes this even clearer, spelling out exactly what costs the winning bidder will be expected to pay. We are proud to be leading the way with this unrivalled level of transparency and would urge the rest of the auctions market to follow suit."
Writing in Estates Gazette, chairman of the RICS Auctions group Richard Auterac highlighted the importance of transparency and regulation within the industry – sentiments which are wholeheartedly endorsed at SDL Property Auctions, with Andrew Parker also sitting on the group. Andrew has always promoted the highest standards of professionalism within SDL Property Auctions and throughout the industry and also sits on the board of NAVA (the National Association of Valuers and Auctioneers).
He added: "As a long-standing RICS-regulated auctioneer and, more recently, as an industry supplier for NAEA Propertymark, we strive to meet the highest ethical standards. We insist on clarity with our fees structure, explaining all our fees in property listings for buyers and explaining them in person to our sellers.
"This clarity extends to our guide prices, too. All of our property listings make it plain that the reserve will be no more than 10% higher or lower than the guide price, which means guide prices cannot be set artificially low. Some lots will exceed all expectations but that's just the nature of auctions and competitive bidding."
This honesty has paid off and SDL Property Auctions is now the UK's most successful live-streamed auctioneer, running monthly Auction Events alongside its daily Timed Auctions.
To find out more about SDL Property Auctions' fees or to view the properties currently for sale, visit www.sdlauctions.co.ukor call the team on 0800 046 5454.