6th July 2020
How are commercial landlords riding the coronavirus crisis?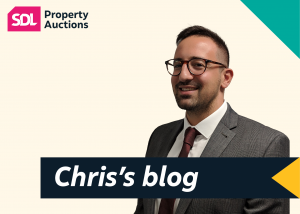 The coronavirus pandemic has had an adverse effect on many businesses, not least commercial tenants and landlords. Commercial valuer Chris Theocharides, of SDL Property Auctions, takes a look at the help available and considers how the crisis could affect the commercial property market in the future.
Lockdown has pulled the rug out from under many businesses, particularly 'non-essential' retail outlets and those operating services where it is impossible to remain physically distant. Even now, with restrictions easing, at the time of writing there are still some businesses – tattoo parlours, gyms and beauty salons to name but a few – which are still not allowed to open.
Measures introduced by the government to help businesses hit hard by the pandemic have been extended until the end of September, which include:
Protection from eviction;
Business rates suspended until April 2021;
Grants available based on the rateable value of a business;
The Bounce Back Loan Scheme (BBLS), which gives smaller businesses adversely impacted by the pandemic quicker and easier access to loans of up to £50,000 – with minimal credit checks and no repayments for 12 months.
While you could argue that the smaller businesses need the most help, I feel the government has been disproportionately generous towards them, to the detriment of larger companies. A large high street store, for example, may have an annual rent of upwards of £50,000 but they have no access to the Bounce Back Loan Scheme and, with a rateable value of over £51,000, they have no access to grant funding. The support for smaller businesses with rents under £18,000 has been very generous and certainly in the short term those small businesses should be able to maintain rent payments in the next couple of quarters.
To encourage commercial tenants and landlords to work together to get through this crisis, a new Code of Practice has been developed in partnership with leaders from the retail, hospitality and property industries.
Suggested measures include rent deferrals and reductions – although these are all at the landlord's discretion. One option which may prove to be a more achievable compromise is to offer shorter payment periods, for example monthly instead of quarterly. Three months' rent is now due for the next quarter, which is a big ask from a company which has seen its income slashed.
Landlords are having to work with their tenants closely, while weighing up if they can offer any of these options in the hope of helping their tenant survive the crisis, or to take a stronger line and risk having a vacant property in the future.
They should remember that, even if a deferral or reduced rent arrangement is agreed, this is not a licence to skip payments; tenants are still legally obliged to pay the full amount. Before making any decisions, legal advice should be taken and all rental agreements should be logged carefully.
Personally, I can't see many landlords being in a position to provide a great deal of assistance, especially if they have multiple tenants. I think some people forget that in many cases landlords have finance on their portfolios which still needs servicing. And unless trade returns to normal soon, unfortunately some businesses will not survive the crisis – particularly when the grants and loans begin to run out – leaving commercial property owners with vacant units and finance still to pay.
Some property owners will see this as a sign to strike now before a potential recession and realise their assets now, selling up with tenants in place. If this sounds like you, rest assured there will always be other investors ready and waiting to add to their portfolios, particularly with tenanted properties, as this allows them to start earning an income straight away.
If you are considering the future of your commercial property, please talk to our expert team at SDL Auctions. We can carry out a free, no-obligation valuation of your property to help you decide its future. Simply call us on 0121 233 5046 or click here.