9th September 2013
Hot lots as home buyers hit the auctions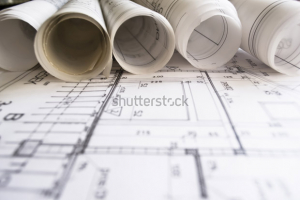 Hot lots as home buyers hit the auctions
Home-seekers in the Black Country and
Coventry proved the hot bidders as the latest SDL Bigwood auction raised more than £7.86 million.
Held at the Holte Suite at Aston Villa's football ground in Birmingham, every single council, NHS and receivership lot sold.
And that resulted in an overall success rate of 76 per cent – 81 out of 107.
A new record was set for legal pack downloads, with 139 different parties accessing the information on Flat 16, Moorland Court, 42 Melville Road, Edgbaston, a leasehold residential investment with gross income of £6,420 per annum. It sold for more than double the guide price – £40,500 against £20,000.
A series of Black Country properties went for well ahead of expectations, led by 13 Birmingham New Road, Tipton, a vacant freehold three bedroom semi-detached which attracted 73 viewings, selling for £70,000 compared to a guide price of £45,000.
Others which attracted plenty of attention were 60d Dudley Road, also Tipton, another vacant freehold three bedroom semi-detached, guide price £39,000, sold for £73,000; the same specification 3 Byron Street, West Bromwich, £49,000, £73,000; and 76 Lichfield Road, Walsall, a substantial freehold dormer bungalow in need of renovation, a reserve of £167,000, sold for £210,000.
In addition there was plenty of appetite for West Brom Fish Bar, 198 High Street, West Bromwich, a freehold mixed use investment property, gross income £15,000 a year with scope for improvement, guide price £150,000, but which proved a £210,000 'carry out'.
Coventry and Warwickshire saw two very different sales.
No 29 St Columbas Close, Radford, Coventry, a vacant substantial freehold end terraced property converted into four self-contained units comprising a total of 11 bed-sitting rooms had a guide of £150,000 but the hammer did not fall until it had reached £291,000.
And Malthouse Cottage, Old Road, Meriden, a vacant freehold three bedroom end terraced cottage with open aspects to the rear and with development potential, guide price £150,000 notched £165,000.
Best of Birmingham deals were 4 Park Avenue, Hockley, a substantial three storey which had been previously used as offices but with planning permission for residential, guide price £180,000, sold for £202,000; 20 Marsham Road, Kings Heath, a vacant freehold three bedroom semi-detached, £68,000, £91,000; and 70 Audley Road, Stechford, a vacant leasehold three bedroom mid terraced, £29,000, £62,000.
A huge £1.6 million commercial investment at 17-43 Unicorn Hill, Redditch, one of the highlights of the auction, an unbroken, 16-strong freehold, town centre retail parade investment, first time on the market in 25 years, failed to sell. However, in the aftermath, two firm offers at the reserve price of £1.4 million have been submitted. "We are fully expecting to sell this post auction," noted SDL Bigwood director Jonathan Hackett.
The demand for vacant residential property was strong (78 per cent sold) and residential investment properties also (77 per cent). Vacant commercial properties (70 per cent sold) performed better than they had done earlier in the year. And small development sites did extremely well (90 per cent).