21st May 2020
Here's how to buy a property without breaking social distancing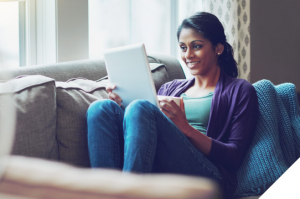 Returning to normal life may still seem a long way off for most of us but that doesn't mean your property plans need to be put on hold.
While it may not quite be business as usual, the team at SDL Auctions has offered reassurances that it's still possible to buy a property from the safety of your own home without breaking any social distancing rules.
SDL Auctions managing director and auctioneer Andrew Parker said: "At SDL Auctions we enable customers to buy and sell property remotely all the time. Last year we raised £80m in sales of property online and, since the lockdown began, we have raised more than £17 million in our property auctions so, even if buying and selling this way is new to you, rest assured that we have proved it works very well."
The SDL Auctions team has produced this useful guide to buying a property safely while maintaining social distancing.
Finding and viewing a property
All properties for sale are advertised on the SDL Auctions website including video tours wherever possible.
Now that lockdown rules have been eased, viewings can be carried out on selected properties as long as social distancing is maintained. You don't need to phone, just visit the relevant property listing on the website and click "request viewing".
To keep everyone safe:
Viewings should last no longer than 15 minutes and only involve members of the same household.
The key-holder will prepare the property by opening all internal and cupboard doors either while wearing gloves or following hand sanitisation so you don't need to touch anything.
You should use hand sanitiser before entering the property and again on leaving.
The key-holder will remain outside while you view the property.
Any discussions should take place outside, maintaining a two-metre distance or – in the event of poor weather – by phone or video call later on.
If a property is not suitable to be viewed, you can still find out more by speaking to the auctions team, as all staff are working from home, continuing to provide a high level of service. They can be contacted on 0121 233 5046.
You can also research the location on Google Maps, which shows local amenities, while Google Street View allows you to explore the area. However, it's important to check the date of the images, as the locality may have changed.
Watching the auction
Currently, all room auctions are taking place behind closed doors and can be watched and listened to live via the website. Andrew conducts the auctions from the head office auction studio, with only his wife, Rachael – who is the regional property manager for the East Midlands – in attendance.
Auctions are broadcast via the internet and you can watch the bidding in real time by clicking the watch auction live link on the website.
Andrew said: "This is not a new thing for us; we have been broadcasting our auctions live over the internet for many years and our technology is tried and tested. The only difference is that the rostrum is in our auction studio with no public in attendance."
Placing a bid
Bids can be made remotely by submitting a request online here and bidders have been rushing to register since the lockdown began in March.
There are three ways you can bid:
Telephone: A team of staff working remotely take telephone bids and convey them to the auction studio via Microsoft Teams;
Internet: You will be given a log-in ID for the lots you are interested in;
Proxy: You authorise the auctioneer to bid on your behalf up to your specified maximum amount.
Andrew said: "Even in normal circumstances, we offer these three remote bidding options for all of our room auctions and many of our customers use them if they cannot attend, often because they live in another part of the country or overseas. It's not unusual for us to sell a property without ever meeting the buyer or seller."
And the auction method is proving particularly popular in these unprecedented times of isolation.
"We had 115 lots for sale in our April auction and we have 125 lots going under the hammer at our May auction next week. This confirms our belief that the property market never sleeps, and that people will always need to sell property. At an uncertain time, sellers are realising we can offer both the safety of remote selling and the certainty of a set timeframe."
SDL Auctions is holding its next national property auction on Thursday 28th May. To register to bid remotely, or to find out more about buying or selling property by auction, call the team on 0121 233 4056.