20th September 2013
Health and care centres provide auction opportunities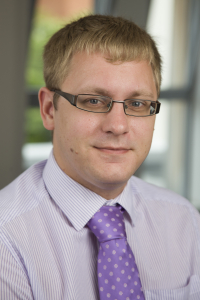 Health and care centres provide auction opportunities
Changes to both the health service and child care facilities are seeing a spate of properties hit the market.
Now a number are set to go under the hammer when property agents SDL Bigwood hold their next auction of 114 lots on Thursday, September 6, at 11 am in the Holte Suite at Aston Villa football ground.
CP Bigwood director Ian Tudor said: "Higher standards and efficiency improvements mean a lot of once start-of-the-art buildings are now no longer fit for purpose.
"Yet many of these properties are crying out to be re-used. We expect plenty of interest from developers."
The one-time Ladywood Health Centre, 395 Ladywood Middleway,
Birmingham, is considered suitable for a variety of alternative uses, subject to planning permission. It has a guide price of £250,000. Soho House, 362-364 Soho Road, Handsworth, is a freehold former health centre, guide price £225,000.
Portobello Health Centre, 33 Dilloways Lane, Willenhall, is described as a freehold surgery investment, current rental income, £11,000 a year, guide price £100,000-£125,000. No 2048 Bristol Road South, Rubery, is a freehold former doctor's surgery considered suitable for alternative uses, guide price £70,000.
52 Millmead Road, Bartley Green, and 1 Round Saw Croft, Rubery, are vacant freehold semi-detached former children's homes, guide price £110,000 and £180,000 respectively. A cleared site at 428 Tyburn Road, Erdington, is a former children's day nursery, guide price £135,000.
There are many other interesting properties on the list.
The most expensive is 17-43 Unicorn Hill, Redditch, an unbroken, freehold, town centre retail parade investment of 16 shops, first time up in 25 years. Current rental income is £176,775 a year and there is a guide price of £1.6 million. The properties occupy a prominent position on Unicorn Hill, part of the main shopping area and adjacent to the modern Kingfisher Shopping Centre, which is among the top 10 in the country.
The Dun Cow, Birmingham Road, Pathlow, near Stratford-upon-Avon, is a freehold country pub, benefiting from a main road frontage, and with 56 covers.
Sad times for the Vulcan Works, Hayes Lane, Stourbridge, industrial premises currently in the hands of the administrative receivers of Rhodes & Cartwright, guide price £450,000.
Haywood House, 40 New Road, Stourbridge, is an investment property, current gross income £23,242 a year, guide price in excess of £250,000.
Unit 12 Phoenix Business Park, Avenue Road, Aston, Birmingham, is a modern office building, guide price £140,000.
Meanwhile why not own your own bank? Well, at least, a former bank at 15-17 Coventry Street, Kidderminster, enjoying full planning permission for restaurant use, guide price, £170,000. The property occupies a prominent position fronting Coventry Street, close to the Swan Shopping Centre.