20th September 2013
Graham sets sights on growth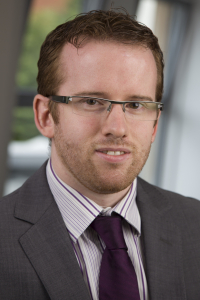 Graham sets sights on growth
SDL Bigwood partner Graham Carter is set to take on a new role with the expanding property agency.
Mr Carter, who has worked at the Stratford-upon-Avon office since 1988, is one of the best known figures in the town's business sector.
From May 1 the chartered surveyor will be heading up the commercial agency arm with a remit to extend SDL Bigwood's reach across all types of commercial property including lettings and sales as well as rent reviews and lease renewals.
"It is a case of new horizons and I am very much looking forward to taking on the fresh challenge," said Mr Carter.
"SDL Bigwood is a firm which is growing every year and the Stratford office is an important part of that into the future."
But Mr Carter is far from relinquishing all his responsibilities on the residential side.
He is an experienced auctioneer and is joint auctioneer with senior partner Rory Daly with the Birmingham events held regularly at the Holte Suite, Aston Villa.
These raised more than £47.3 million in 2012 with an 80 per cent success rate.
Indeed only recently he found himself featured on the BBC television show "Homes Under the Hammer".
They recorded a complete Birmingham auction, latching onto a particular property item, which was when Mr Carter was on the rostrum conducting the bidding.
"Fame at last," he joked. "And they say the camera never lies!
"But to be serious, it was good profile for the firm and programmes like this encourage potential new landlords and purchasers to give it a go.
"Auctions have come to the fore in recent years as people look to shift their property in a difficult market.
"Our own ones are always absolutely packed."
SDL Bigwood auctions typically produce a 70-80 per cent success rate on lots brought forward.
Indeed, not only will Mr Carter continue to play his part in the Birmingham auctions, but it is hoped to develop others out of Stratford-upon-Avon, perhaps three a year initially, to be held in a local hotel.
He said: "The idea is to free up some of my time for this initiative.
"We have conducted auctions before out of Stratford in a small way but the intention is to grow this element of the business, particularly on the residential and land, both agricultural and amenity side."