16th December 2015
SDL Auctions Graham Penny looks ahead to first 2016 Derby auction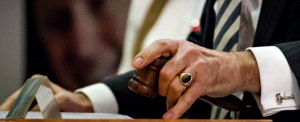 16th December 2015 – Only a few days after its last auction of the year, the team at Graham Penny Auctions in Derby is already looking ahead to 2016 and inviting entries for its first auction of the year on Wednesday 24th February.
To request a free property appraisal for the Derby February auction click here
Auctioneer Graham Penny commented: "This year we had our best year for total sales raised for vendor clients in Derby for four years. That not only shows that the property market is thriving at the moment, it also shows that the auction room really can be the best place to get the best price.
"More vendors are recognising that by selling in the auction room you get a definitive and conclusive sale on the fall of the hammer. Contracts are exchanged in the auction room and there's no room for negotiation or fall through – something many vendors get frustrated with when selling on the private treaty market"
Graham Penny Auctions is holding is next auction on Wednesday 24th February at the iPro Stadium and is encouraging anyone with a property to sell to contact them now for a free no obligation appraisal. The property can then be marketed for two months prior to the auction, giving buyers nationwide the chance to view and do their buying research.
Graham Penny Auctions dominates the region's property auction market in terms of lots offered, lots sold and revenue raised. Last year Graham Penny Auctions sold more lots in Derby than any of its city competitors and so far this year has raised over £37.6m in sales and sold over 375 lots.
Graham added: "All our properties are advertised on our own website, on Rightmove, in the Derby Telegraph, are displayed in the window of our city centre office on The Strand and are included in our high quality auction catalogue distributed to 10,000+ active buyers."
To request a free property appraisal for the Thursday 24th February auction call 01332 242 880 or click here.
*Each property is subject to a Reserve Price which may be different from the Guide Price. For full definitions click here