2nd August 2017
Five former bank branch offices at Midlands auction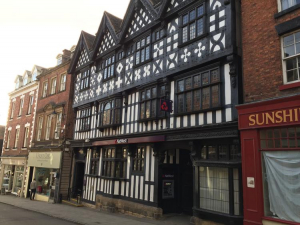 Five former bank branch offices from across the Midlands will excite the market at SDL Auctions Bigwood's next auction in Birmingham on Wednesday 6 September.
With just over a month to go before the auction, four NatWest properties in Leicestershire and another in Shropshire are already listed for sale.
Ian Tudor, head of commercial auctions at SDL Auctions, has invited more properties to join what he has predicted will be one of the busiest property auctions of the year, with buyers expected from across the country.
He said: "These are excellent, large properties in prime locations across the region, with all sorts of potential for future use, subject to necessary planning conditions, and we expect them to really excite the market.
"Other properties at the September auction will benefit from the fact that buyers will be attending from across the country for a chance of buying one of these former bank branch offices."
The former NatWest Bank offices include:
The auction takes place in the Holte Suite at Aston Villa FC, Birmingham, starting at 11am on Wednesday 6 September.
Any owners looking to sell properties can request a free auction appraisal from SDL Auctions Bigwood by calling 0121 233 5046, emailing birmingham@sdlauctions.co.uk or visiting www.sdlauctions.co.uk