20th September 2013
Fierce bidding for hot lots at SDL Bigwood auction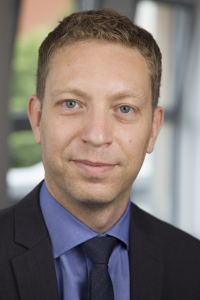 Fierce bidding for hot lots at SDL Bigwood auction
The latest SDL Bigwood auction saw £7.5 million worth of property change hands with eager bidding pushing many above guide price.
Held at the Holte Suite, Aston Villa,
Birmingham, 103 lots were offered and 75 sold, a 73 per cent outcome.
And, with considerable post sale inquiries, this is likely to rise to 80 per cent and £8 million.
Jonathan Hackett, Director and Joint Head of Auctions, said: "It was a tremendous success.
"The pre-sale viewing was huge with the total number of viewings way over 1,000. At the 11am start the venue was rammed, not a space available in the car park and adjoining streets packed."
Among the more unusual lots were former public conveniences at Icknield Street, Hockley. Built in the early 1900s, but closed for several years, and considered suitable for a number of alternative uses including retail or office, they sold for £50,000, way over the guide price of £30,000.
The Old Bank, 61-65 Villa Road, Handsworth, a detached Grade II Listed former banking hall and offices, achieved more than double the £150,000 guide price, with the hammer coming down at £410,000. Another Grade II Listed building, a former canal museum at 206 Old Birchills, Walsall, went for £46,000.
On the commercial property side 1 Regent Park Road, Small Heath, a modern 1980s single storey purpose built office building, with a guide price of £120,000 sold for £351,000; an industrial unit at 43 Union Street, West Bromwich, with a guide of £60,000 sold for £171,000; 1148 Pershore Road, Stirchley, a derelict mid terraced shop sold for £63,000 against a guide of £25,000; and the Crystal Fountain pub, St. John's Road, Cannock, was acquired prior to the auction.
On the residential side, a bungalow at 197 Streetsbrook Road, Solihull, with a guide of £150,000, sold for £178,000; 69A and 69B Aldersley Road, Wolverhampton, a two apartment investment property, sold for £95,000 against a guide of £50,000; and a three bedroom semi-detached at 2 Taylor Road, Wolverhampton, was knocked down for £74,000 against a £49,000 guide.
Three bedroom terraced properties also created much interest – 13 Beech Road, Norton, Stourbridge, reached £136,000 against a £95,000 guide; 60 William Cook Road, Ward End, Birmingham, £91,000 (£65,000); 27 Poplar Road, Bearwood, £90,000 (£59,000); 27 Richmond Street, Walsall, £81,000 (£55,000); 50 Albert Road, Stechford, Birmingham, £79,000 (£58,000); 8 Ralph Road, Saltley, Birmingham, £77,000 (£25,000); 133 Anderton Road, Sparkbrook, Birmingham, £75,000 (£50,000); 136 Dixon Street, Wolverhampton, £55,000 (£35,000); and 31 Vicarage Road, All Saints, Wolverhampton, £36,000 (£18,000).
It all attracted the TV spotlight, with ITV News and Homes Under The Hammer present at the auction, coverage from Central News and on the radio side items on both BRMB and BBC Radio WM.
And a line up of five Minis carrying the SDL Bigwood logo, parked outside the main doors to the Holte Suite, also sparked plenty of comment.