23rd March 2020
FAQs on coronavirus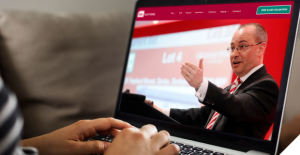 With the news surrounding coronavirus (Covid-19) changing by the hour, we're taking proactive steps here at SDL Auctions to make sure that it's business as usual during the coming weeks and months.
Our number one priority is making sure that we protect our customers as well as our staff and their families, therefore following the Government's latest advice, we have taken the decision to hold our March auctions via video only. This affects our Birmingham auction on Wednesday 25th March, our Derby auction on Thursday 26th March and our Leicester auction on Friday 27th March.
The auctions will still go ahead as planned with all bidders able to carry out telephone, proxy or internet bids to secure their purchases, however they will be held behind closed doors with no bidders able to attend our auctions in person.
We've put together some FAQs to help with any questions you may have about our forthcoming room auctions.
How do I submit my telephone, proxy or internet bid?
You can submit your telephone, proxy or internet bid request here. Once we receive your form, a member of our team will call you back to confirm your bidding requirements, method of deposit payment and to get copies of your ID.
What is the process for a telephone bid?
This will involve a member of our team calling you on auction day just before your lot is about to be offered. They will talk you through the auction proceedings, advise you what the auctioneer is asking for and bid on your behalf upon your specific instructions.
What is the process for a proxy bid?
A proxy bid is where you authorise the auctioneer to bid on your behalf. You submit your proxy bidding form detailing your maximum bid for the property and the auctioneer will enter a proxy or commission bid for you in line with other bids on that lot, up to your specified maximum amount.
What is the process for an internet bid?
As well as watching the auction on our website, you can also register pre-auction and bid live on your phone or computer. Once registered you will be provided with log-in identification for the lot(s) you are interested in. On the day of the auction please follow the auction 'live' (by clicking the link from the auction page), watch the real-time video and place your bids accordingly. Please note: When you submit a proxy bid the auctioneer is immediately appointed as your agent, he/she has a legal obligation to act on your behalf.
How can you ensure I will still get the best price for my property without the room?
Although our auctions will not be held in front of a live audience, all properties have been marketed and advertised as widely as they would usually have been, and we are offering unlimited telephone, internet and proxy bids to ensure the best price is achieved. Running the auction purely on a live broadcast may feel a little strange at first, but we've offered this service for many years now and it works really well. In fact, last year we sold £80m worth of property online so we're already set up and ready to go to process bids!
What happens if my bid is successful?
Then congratulations are in order! On the fall of the hammer, our team will exchange contracts on your behalf and take your deposit and fees from the card details you have provided. A member of our team will then be in touch to give you the good news and your legal pack will be forwarded to your solicitor to carry out the completion work.
I'm a seller and I can't watch the auction so how will I know if my property sells?
After the auction has ended our team of valuers will ring all sellers to advise them of the sale results.
What happens if I want to view a property before the auction?
All viewings are still scheduled to take place as planned and as advertised on our website. If you do not wish to attend a viewing you have booked onto, please let our team know as you may be the only person booked to view.
In addition, we have set up YouTube playlists for each of our March auctions where we will be posting video tours of our properties in place of viewings wherever possible should you not wish to attend. You can view them here.
What about your April room auctions?
At the moment, we are planning to run our April auctions in Nottingham and Manchester as normal at Nottingham Racecourse and the AJ Bell Stadium in Salford. We will be keeping a close eye on the government's advice and should we wish to change these auctions to be broadcast online only we will announce this in due course.
All our properties continue to be advertised on our website so our advice is to keep looking on their for new instructions and viewing details. We do not currently anticipate any interruptions to the service our customers receive whether we hold our auctions live in the auction room or via video link.
What time do the auctions start?
All auctions will begin at 11:30am.
Can I watch the auction online?
Yes, we always stream our room auctions via our website and this month will be no exception. To watch any of our March auctions live in real-time, please visit the links below:
I'm due to complete on my purchase this month, how can I collect keys?
The best thing to do is to speak to your solicitor. Wherever possible we have sent the keys to the relevant solicitors for safe keeping while our team are working remotely. If your solicitor is unsure, please contact the auctions team and they'd be happy to advise.
If you have any other questions, or would simply like to speak to our friendly team about a property, please do not hesitate to contact us.