19th April 2021
Estate agents: TWO ways your sellers can still beat that stamp duty deadline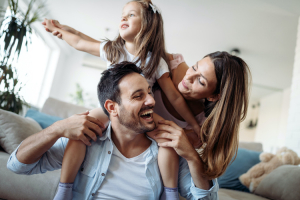 One of the hottest property topics of the past few months has been the stamp duty holiday, with estate agents working hard to help both buyers and sellers beat the deadline.
If you're an estate agent with clients selling a property in the £250,000-£500,000 price bracket, you could be forgiven for thinking they've left it too late to benefit, as the stamp duty holiday ends for this category on 30th June.
However, we are happy to share the good news that, far from missing the boat, you have not one but two ways you can help your customers achieve a tax-free transaction on properties up to £500,000.
Both of these methods are suitable for new customers looking for a quick sale to beat the deadline and for existing sellers who are beginning to get cold feet about the length of time their property sale could take.
Timed Auctions
With a Timed Auction, your customer can choose the length of the auction, starting whenever they like and fixing the end time to ensure completion takes place before the stamp duty holiday deadline. This is normally 20 working days after the auction ends, comfortably allowing sellers to beat the 30th June deadline. We run Timed Auctions on our website every day of the year with bidding open 24/7.
Our friendly auction experts can advise the best time for listing a property in our Timed Auctions to give it the most amount of marketing time without missing the deadline.
National Property Auction
You also have until Thursday 13th May to enter properties into our live-streamed Auction Event on Thursday 27th May. In our National Property Auctions, once the hammer falls, contracts are exchanged automatically and completion usually takes place 20 working days later, unless otherwise specified in the legal pack. This means your seller should be handing over the keys by Friday 11th June, even allowing for the bank holiday.
We are happy to provide any guidance to help you advise your customers about which auction type is most suitable for their property and circumstances.
Whichever method they choose, we can have their property featured on our website within just a few hours of the first conversation taking place and will market it to a nationwide network of committed buyers.
Both methods are speedy enough to give your seller confidence that they will beat the deadline and have a fall-through rate of less than 1%, meaning they can relax and stop worrying about their buyer pulling out or trying to renegotiate the price.
This should help to allay any fears your customers may have about missing the opportunity to capitalise on the stamp duty holiday. By selling by auction now, their buyers can save thousands of pounds on stamp duty, which may encourage them to stretch their budgets a little further, boosting the final sale price for the seller.
With the average property sale on the open market taking more than 100 days, according to Zoopla, auction remains the most viable way to sell a property in the £250,000-£500,000 price bracket before stamp duty holiday ends. And demand for auction properties has never been higher. Last month we raised more than £28.8 million for sellers – an 184% increase on March 2020 – and trebled the income we made for estate agents within our partner network comparing the months year on year.
We sell hundreds of properties through these popular auction methods each month and are happy to guide your sellers through what is likely to be unfamiliar territory. Please get in touch today to discuss how we can help you get your sales through to completion before the deadline, so they don't miss out on this great opportunity.
Please call our friendly team on 0345 222 0197 or email partners@sdlauctions.co.uk. 
For more information on how we can support estate agents click here.