5th March 2021
Do you pay council tax on an empty property?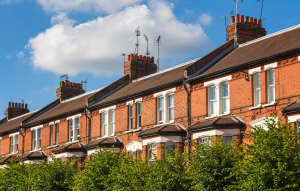 Do you pay council tax on an empty property? Depending on how long that property has been vacant, your bill could be set to soar.
While council tax discounts may be available for properties which are vacant for short periods, such as during renovation, those which stand empty for more than two years are seen as contributing to the national homes shortage.
To encourage owners to bring them back into use, the government has granted local authorities in England and Wales the power to charge a hefty 'empty homes premium' which doubles or trebles the usual council tax rate.
And from April 2021, for properties which have been empty for 10 years or more councils can charge a 300% premium; in other words, four times the council tax rate.
Regardless of how long your property has been vacant, it will be costing you money according to the experts at SDL Property Auctions.
Managing director and auctioneer Andrew Parker said: "Empty properties represent dead money and could be put to much better use if they were turned back into much-needed homes.
"As well as costing you hundreds of pounds a year in council tax, there may be mortgage fees and there will be maintenance costs, too. Empty homes are frequently targets for vandals, squatters and criminals running cannabis farms and these risks make vacant properties harder and more expensive to insure. All of these add up to your empty property becoming a liability rather than an asset."
It's worth noting that the vacant period is based on the property rather than ownership, so even if you only purchased a property recently, you could be liable for an empty homes premium, which is charged on top of your standard council tax.
These are the premiums councils may charge on empty homes:
Vacant for between two and five years: up to 100%, in other words doubling the council tax;
Vacant for more than five years: up to 200%, or three times the usual council tax;
From April 2021, properties which have been empty for 10 years or more can be charged a premium of up to 300%, which is four times the council tax.
While these premiums are optional for local authorities, almost all of them – 300 out of 314 – charged the premium on some empty dwellings in 2020.
Andrew said: "The government wants owners to return these empty homes into use but we appreciate this is not always an easy prospect and you simply may not have the time and resources required. This is where we can help by achieving a fast, faff-free sale to free up the property to be renovated by a new owner."
According to the latest Government figures, 480,000 dwellings were recorded as empty for the purposes of council tax in 2020, with 69,000 of these being charged a premium. Action on Empty Homes reports that dwellings which have been vacant for six months or more are increasing in number in most areas, growing the fastest in Fareham in Hampshire. However its report found some of the highest densities of empty properties in the City of London, Barrow-in-Furness, Blackpool, Hartlepool and Middlesbrough.
Andrew added: "Turning these empty properties back into homes would make a fantastic contribution towards easing the housing crisis and for many owners the most practical and profitable course of action will be to sell up. This will not only save you potentially thousands of pounds in ongoing costs but release your capital to be used as you wish."
To find out how you could get the best price for your property quickly, please call 0800 304 7879 or click below to request a free auction valuation.