19th May 2021
Did you know you can sell tenanted properties by auction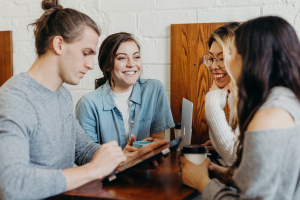 For landlords the past 12 months haven't exactly been plain sailing. With the evictions ban introduced by the government to help tenants during the Coronavirus pandemic, there are landlords who have been left in an uncertain position through no fault of their own. For some, the easiest way to resolve their situation may be to sell their property – and they shouldn't be afraid to consider auction.
Investors looking to realise their assets in the short term could be forgiven for thinking the only way to do this is to sell their property vacant, without tenants in-situ. However, with auction sales, we can sell your property with tenants in place, allowing for a seamless transfer between you and the new buyer.
Across the UK, almost 700 tenanted properties have been sold by auction so far this year, with over 2,000 offered in 2020, which is unsurprising when you assess how attractive tenanted properties can be to buyers. We've offered over 50 tenanted properties in our auctions in the past year with more joining them every week, so why not join them
When buying a tenanted property, the new owner has the benefit of securing instant rental income. As a seller, you will also be able to take advantage of continued earnings up until the sale, making it mutually beneficial for both you and the buyer. What's more, unlike buying a vacant property that could require a scheme of works before being ready for let, buyers will only have to consider any spend necessary for future issues that could arise, unless existing gripes have been made clear prior to purchase.
We can make selling your tenanted property as simple as possible, but there are things you'll have to consider before selling your property in an auction. After completing on their purchase, the new buyer will become the landlord of the property. Naturally they will want to view documents such as the tenancy agreements, safety certificates, rental deposits and right to rent evidence. These are all documents you can find in the legal pack for the property, uploaded prior to the auction on our website. You can find out more about the additional documentation required to sell a tenanted property by reading our blog on tips for selling a tenanted property. [CW2]
We have bags of experience selling properties with tenants in situ. In April's National Property Auction we sold 85 Willmore Road in Birmingham in partnership with Waller and Farnworth. With a guide price of £89,000 this property benefitted from a lifetime tenancy agreement, generating £3,900 per annum in rental income, and sold for £98,000 in the auction. A slightly more substantial investment was 699 London Road in Derby, a full let and licenced HMO which had been finished to a high standard. This sold for its guide price of £235,000 and is set to generate the new buyer £26,400 per annum – a yield of 11.2%. You can find out more about rental yields in our blog section.
Whatever your reasons for selling your tenanted property, we can help. We have a national network of buyers and investors, many of whom are experienced landlords and are always looking to add to their portfolios. Our sales are fast and faff-free, with completion taking as little as 20 working days.
If you're considering selling your tenanted property by auction and would like to find out more about what is involved, get in touch with our friendly team on 0800 046 5454 and someone will be happy to chat. Alternatively, request your free sales valuation and we'll be in touch to see how auction could be right for you.