19th December 2017
Competitive bids result in top price for fire-damaged house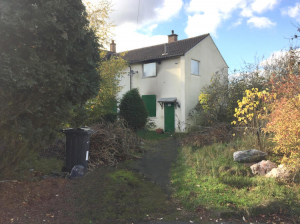 A fire-damaged house drew competitive bids that resulted in the hammer coming down at a top price during the latest SDL Auctions Bigwood auction in Birmingham.
There was more than £16 million raised at the auction at Villa Park on 14 December, which included a wide range of properties from across the West Midlands.
And SDL Auctions Bigwood, part of one of the UK's largest auction networks, has now announced it will be holding seven auctions in Birmingham in 2018 as part of a 40-date auction calendar – the highest number the company has ever held in one year.
Rory Daly, chief executive and auctioneer at SDL Auctions Bigwood, said: "Strong competition in a busy auction room saw some phenomenal prices raised at Villa Park last week, with 100 per cent of council instructions selling.
"Our success this year means the only way we can handle the increasing number of lots is to hold even more auctions in 2018."
The fire-damaged property was a three bedroomed, semi-detached house at 9 Little Hill Grove in Kings Norton, Birmingham, which sold for £96,000 from a *guide price in excess of £5,000.
Meanwhile, a two bedroomed cottage at 124 Oldbury Road in Rowley Regis was purchased for £110,000 from a guide price in excess of £30,000.
Other notable results included a four bedroomed, end-of-terrace house at 15 Ellys Road in Coventry that sold for £169,000 from a guide price in excess of £50,000.
Over in Wolverhampton, a three bedroomed, terraced house at 54 Neachells Lane sold for £70,500 from a guide price of £24,000 to £29,000, while a four bedroomed, semi-detached house at 27 Morrison Avenue in Low Hill sold for £101,000 from a guide price of £40,000 to £45,000.
And 6 Marston Grove in Great Barr, Birmingham, a three bedroomed, semi-detached house sold for £153,500 from a guide price in excess of £95,000.
The increase to 40 auction dates in 2018 – up from 37 in 2017 – follows a year when the SDL Auctions network expanded into the North West, as well as increasing activity in its established areas of Derby, Leicester, Nottingham and Cheshire and North Wales.
The Birmingham auctions, organised by SDL Auctions Bigwood at Villa Park, will be held on 15 February, 28 March, 9 May, 5 July, 6 September, 18 October and 12 December.
Mr Daly added: "The last 12 months have seen the company break various records, including the highest number of lots in Birmingham."
The full SDL Auctions 2018 auction calendar is available on the website here.