7th December 2017
A coffee with…Ruth Allen, Accounts Manager at SDL Auctions Graham Penny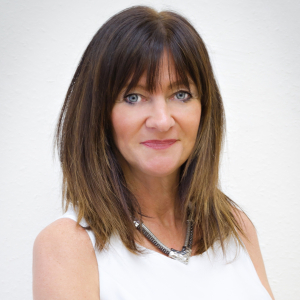 With over 25 years' experience in property and accountancy, I joined the auctions team around seven years ago. My role as accounts manager involves producing property details and handling all the accountancy for the Nottingham auctions. On auction day you'll also see me on the laptop next to our auctioneer Andrew registering the bids!
What is your business motto?
I have a few mottos but my favourite is that you never get a second chance to make a first impression.
What is the best quality of SDL Auctions, and how is it different to other auction businesses?
We are a friendly and local dedicated team offering a first class service. We have a great rapport, help each other out and always strive to provide as much information possible so that our clients can bid with confidence in the auction room. Our overall results reflect this.
What is office life like for you and your team?
Office life is great! I feel lucky to work with such a great team, plus there's always something happening at the SDL Group head office in Chilwell – I was in a photoshoot for the 2018 calendar a few weeks ago! Plus there's a coffee machine so I guess I've probably saved thousands not visiting Starbucks as much!
What is your approach to work/life balance?
I'm a hard worker and during certain parts of the auction cycle it can be very busy so I like to be prepared. My home life is often busy too – I'm lucky enough to have three beautiful daughters and, at the moment, have a university student living with us. I also play netball three times a week and even run my own team, Chequers.
What is your approach to making contacts which are useful for the business?
By being friendly and informative, people always tend to come back. A lady once told me she chose us to sell her home because she liked me, my patient attitude and that I made the whole auction process sound so simple. When her property sold quite a way over its reserve price it gave me such a buzz and the vendor was ecstatic!
Who has inspired you most in your business life, and why?
I have been inspired by a few people over the years, first of all my father who's sadly no longer with us. He always told me to go for the biggest and best thing available to me – which inspired me to go for the house I am lucky enough to own now. He also taught me my sense of quality, taste and style.
What is your proudest achievement in business?
Probably getting my first buy-to-let investment. I would like to buy a property in Portugal for family use and to rent in the future too. An apartment in the correct location can command outstanding rentals, especially in the height of the season.
What drives and motivates you?
Definitely the buzz, excitement and anticipation in the auction room and the prices we can achieve. Netball and team sports also motivate me, I find them a great way to de-stress. Oh and coffee of course!
If you hadn't been Accounts Manager what would you do instead?
Perhaps something in sport like a PE teacher. Or maybe a wine taster in the prosecco region just north of Venice where I visited earlier this year. I love traveling and quite often grab late deals – a few of my friends say I ought to have been a travel agent.
What time of the day are you at your best and why?
All of the day is my best, I'd be more of a night owl however than an early morning person.
Do you use Facebook, Twitter or other social media?
Yes – I use Facebook a lot and Instagram occasionally.
If you could have a coffee with anyone, who would it be, and what would be your choice?
My friend Wendy. Friends are important to me and you can't beat a good catch up! And mine's a skinny gingerbread latte please at this time of year!
How do you relax outside of work?
I love dining out and I'm often partial to a cocktail at Revolucion de Cuba, or a nice glass of red wine at home by the log burner.
I love to travel and my favourite place is Portugal, in particular the Old Town of Albufeira. My work friends once treated my husband and I to a night away in Edinburgh which was lovely – we managed to book Tom Kitchin's restaurant for the fish tasting menu which was amazing and highly recommended.