9th February 2018
A coffee with…Rachael Parker, Property Manager at SDL Auctions Graham Penny Leicester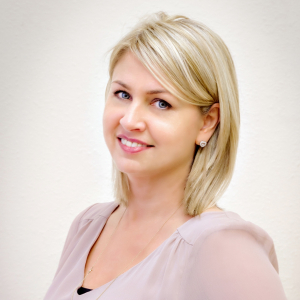 I have worked at SDL Auctions Graham Penny for six years, initially joining the Nottingham team when we launched our Nottingham Racecourse auctions and now I run the Leicester auctions alongside our valuer Carl Finch.
No two days are the same in our auctions office; I can go from booking in a valuation to discussing buyer interest with a vendor to chasing up legal packs with solicitors. I get a real buzz from the speed of the process and the positive feedback we get from vendors when the hammer falls on the sale of their property.
What is your business motto?
I would say that my business motto is also my motto for life: "Treat people how you would like to be treated."
What is the best quality of SDL Auctions, and how is it different to other auction businesses?
Our expertise and knowledge of the local property market and that we place a real focus on customer service is really important to all the auctions team.
What is office life like for you and your team?
Our office is a great place to work. We have a really close team, all pulling in the same direction and working together to get the best outcome for our buyers and sellers.
What is your approach to work / life balance?
It's tough to get that balance right but I think it's really important to separate work and personal life as much as possible to help you be the best that you can be.
What is your approach to making contacts which are useful for the business?
Whatever customer contact I have, I try and be as helpful as possible. We are really approachable as a team and ensure that on auction day everyone is welcome and put at ease. People remember us for that and we have a lot of long-standing customers because of it.
Who has inspired you most in your business life, and why?
I don't have to look far for this. My inspirations are definitely my parents and my husband, both of whom have worked incredibly hard.
My parents taught me to always have a positive outlook on life and work; you get out what you put into things and kindness goes a long way. While Andy, my husband, is very driven, he keeps calm under extreme pressure and I'm so proud of what he's achieved.
What is your proudest achievement in business?
Prior to joining SDL Auctions Graham Penny, I ran a Reed Rains franchise in Derby with my husband, Andy our managing director and auctioneer. We built the business from scratch and when we sold it, we felt a huge sense of achievement.
What drives and motivates you?
I'm incredibly close to my family and without doubt I would say it was them who keep me motivated and positive, and a bit crazy – I get that from my Dad!
I love being around my family and you'll often see 12 of us round the dining room table in our house on a Sunday with me as host and Andy in the kitchen.
If you hadn't been Leicester Property Manager, what would you do instead?
I'd love to be an interior designer, in fact I'm kind of doing that at the moment too. We're part way through renovating our house and I'm loving searching Pinterest for new décor and colour trends. We're currently extending the kitchen so my current project is searching for units and lighting.
What time of day are you at your best, and why?
After my morning coffee I'm raring to go!
Do you use Facebook, Twitter or other social media?
I use Instagram and Pinterest mainly for ideas and inspiration.
If you could have a coffee with anyone, who would it be, and what would be your choice?
An old fashioned coffee out of the kettle with my late Grandma would be perfect.
How do you relax outside of work?
I like to keep fit and enjoy hot pod yoga and running. I enjoy spending time with my family and the odd gin and tonic is rather nice too.