27th August 2013
Abi's a Best Business Awards finalist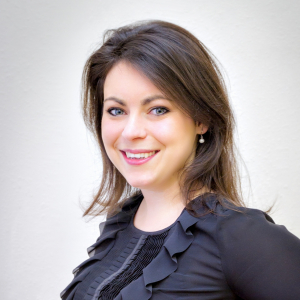 27th August 2013 – Graham Penny Auctions, the Midlands number one property auctioneer*, has this week been named as a finalist in the Derbyshire and Nottinghamshire Chamber of Commerce's Best Business Awards.
Abigail Selwood has been shortlisted in the outstanding personal achievement category in recognition of her knowledge of the local property market and her work in significantly expanding the Nottingham auctions. The winners will be announced at the Nottinghamshire's Best Business Awards Ceremony at The Nottingham Belfry Hotel on Friday 11th October.
Abigail joined the Graham Penny Auctions Derby office when it opened in 2006 and is one of the company's longest standing employees. In 2012 she helped establish the new Nottingham office and is now its office manager. She holds a technical award in auctioneering, a HND in residential estate agency and in 2011 was named Auctioneer of the Year by the National Association of Valuers and Auctioneers (NAVA).
Andrew Parker, director of Graham Penny Auctions, commented: "Abigail is the reason our Nottingham auctions run so smoothly.

"She always has every aspect covered, from creating the property auction catalogue and organising regional press advertising to managing property viewings and collating legal packs.

"I congratulate Abigail on becoming a finalist and I wish her success at the awards evening."
Abigail's knowledge of the local property market combined with her experience running property auctions has helped her increase the number of auction lots from 33 to 67 and the total sales per auction from £2.18m to £3.4m since the doors opened to the Nottingham office in January 2012.
With 21 auctions per year at Pride Park Stadium in Derby, Nottingham Racecourse and the King Power Stadium in Leicester from 2014, Graham Penny Auctions dominates the region's house and property auction market in terms of lots offered, lots sold and revenue raised and continues to stay well ahead of its rivals across the East Midlands.
For further information about Graham Penny Auctions and its calendar of auctions click here or call 0115 958 8702 and for details about the Best Business Awards click here.
*based on essential information group statistics. Based on lots offered, lots sold, revenue raised for 2012.