10th July 2020
Auction offers a lifeline for locked-down Leicester property sellers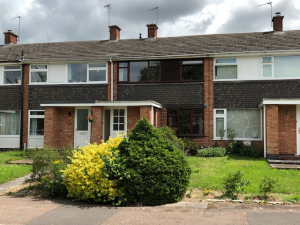 Home movers across Leicester have been frustrated by the city's return to lockdown – but SDL Auctions is throwing sellers a lifeline which won't break any social distancing rules.
Private sellers and estate agents alike have been turning to SDL Auctions – now recognised as the nation's most successful live-streamed property auctioneer* – as a solution to some of the property problems caused by the renewed lockdown.
By entering their properties into this month's live-streamed national property auction, they could be handing over the keys at the end of August – a timescale which Carl Finch, Leicester valuer, said would be unthinkable on the open market.
He said: "It must be heart breaking for the people of Leicester to have lockdown reinstated – and, from a property perspective, we know it is particularly frustrating for those whose house sale has been stalled as a result. The good news is that switching to an auction sale is very simple, can be done directly with the seller or through your existing estate agent and offers both certainty and speed."
Properties across the city have already been entered into the next auction on Thursday 30th July, including a smart terraced house in Great Glen.
3 Stonehill Drive has a **guide price of £168,000+ and, with three bedrooms and a rear garden and garage, would make an excellent buy-to-let investment or family home.
Another terraced house, 71 Newport Street in Leicester, will appeal to first-time buyers and landlords, with a guide price of £110,000+. The traditional bay-fronted property is close to the city centre, DeMontfort University and the Royal Hospital.
Carl was keen to stress that switching to an auction sale doesn't mean you have to compromise on price.
He said: "This is a common misconception but our results speak for themselves. You agree a reserve so are never forced to accept a price you are unhappy with, and our properties are selling for an average of 15% above their guide prices – with some of the Leicester family homes in last month's auction selling for more than 25% above guide."
One of them, a semi-detached home in Great Glen, drew rapid bidding and sold for £224,000 from a guide price of £175,000+. 17 Devana Way is in smart condition and features a spacious lounge, a modern kitchen/diner with patio doors onto the rear garden, plus three bedrooms, one of which has an en suite shower.
Another Leicester property with show home quality is 114 Dairy Way in Kibworth Harcourt which sold for £255,500 from a guide price of £200,000+. The modern detached property is in excellent order throughout and attracted a great deal of interest from bidders.
Carl said: "These are both fine examples of how family properties in excellent condition can do well at auction. Yes, we have many investor clients looking for renovation properties, but equally many of our buyers require homes such as this, which are ready to move into right away."
Since the start of the initial lockdown, SDL Auctions has raised more than £55 million for sellers, both private sellers and by partnering with estate agents.
Carl added: "If your sale plans have been frustrated by the lockdown, we urge you to speak to us. All stages of the process can be carried out while maintaining social distancing and we could have your property sale completed by the end of August, with virtually no risk of the sale falling through."
Whether your home is already on the market or you were just preparing to sell, you can find out if auction is a good fit for your property by clicking here or calling the SDL Auctions team on 0116 254 9654.