31st May 2019
Auction leads the way for speed and transparency as figures show private treaty sales take nearly seven months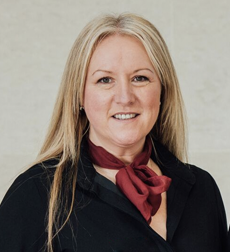 Auction is being extolled as a faster and more transparent way of buying property in the wake of news that it takes, on average, nearly seven months to buy a home by private treaty.
A study for PropTech virtual tours firm EMEA Matterport found that exchanging contracts takes an average of five months and 10 days after putting in an offer and, in some cases, took over two years! In contrast, buying and selling at auction reduces this potentially lengthy process down to just 28 days.
Louise Jefferies, commercial director at SDL Auctions, said: "Buying a property should be an exciting time but so often with private treaty it can turn into a nightmare which drags on and on and can even risk you losing the home of your dreams. An 'average' property purchase has been found to take six months and 24 days so, even if you started looking now, you'd be lucky to be settled by Christmas.
"Auction offers a much faster alternative which has the additional benefits of certainty and transparency, too."
SDL Auctions offers a complete auction service to individuals and to partner estate agencies, being one of only a few auctioneers to offer both conditional and unconditional sales, via room auctions and online auctions, providing choice for both buyers and sellers.
Louise added: "With conditional online auctions – also known as the 'modern method of auction' – exchange typically happens 28 days after the auction closes to give the buyer time to obtain finance, but the process remains straightforward and transparent, with all of our fees clearly stated on our property listings.
"We take a completely transparent approach towards the buyer's reservation fees and, as responsible auctioneers, we make every effort to 'over explain' these fees to avoid any ambiguity. The fees don't contribute to the purchase price but secure the sale for the buyer as well as the seller. They are sufficiently significant that people don't drop out of the sale or purchase and it is this financial commitment which means we have a less than 1% fall-through rate."
With a traditional room auction purchase, when the hammer falls – or when an unconditional online auction ends – the contract is legally binding and completion will generally take place within 28 days. On the occasions when this period is slightly longer, this will be specified in the legal pack so there are no unpleasant surprises.
This commitment to transparency has contributed to SDL Auctions becoming of the UK's fifth most successful property auctioneer in the UK*, maintaining the top spot in the Midlands every year since 2006. In 2018, SDL Auctions sold more than 1,700 lots and raised over £215 million, compared to £167m in 2017.
So far this year, SDL Auctions has already held 15 room auctions around the country, as well as offering hundreds of lots via online auctions, raising over £62.4 million. Next week, room auctions will be held in Manchester on Wednesday 5 June and Nottingham on Thursday 6 June, while online auctions take place round the clock.
Louise said: "Auction clearly works for very many buyers and sellers, whether they are in the property business and want to get on with their next project or are private homeowners keen to move onto the next stage of their lives. They appreciate that delays cost money, and are completely unnecessary as auction has been proven to be hassle-free."