16th April 2020
Agents urged to use auction to keep income flowing during lockdown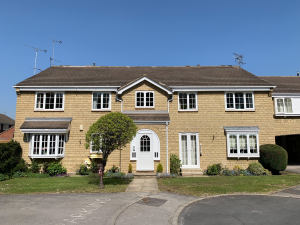 Estate agents are being urged to turn to auctions to help them stay afloat during the coronavirus crisis.
SDL Auctions is helping agents across the country achieve sales through its national property auction which will be held behind closed doors with remote bidding on Thursday 30th April.
Two agents which have partnered with the company for many years are selling properties in the auction and advising others to do the same – both to help sellers and to keep some income coming in.
Jim Cameron, managing director of Humphreys of Chester, said: "January and February were incredible – our busiest months of the last 10 years – and now we feel like the rug has been pulled out from under us. But by selling via auction we have the chance to earn some income, whereas agents who don't use auction are likely to get very little or nothing at all. Auction is fast, secure and offers certainty in a time of uncertainty – and it's so simple to set up."
And Andrew Cuckill, of Aubrey Lee, said: "We use SDL Auctions all year round but right now it's just about the only way you can sell a property while following the social distancing rules. As the lockdown continues, I think more agents will recognise the benefits. For the right type of property, it's the obvious solution."
Andy Thompson, head of auctions North West, said most agents will have some suitable stock.
"Empty properties, probate stock and tenanted properties are all ideal," he said. "Agents with these properties on their books will already have measurements, photos and the EPC ready, so switching to an auction sale will be very simple. And sellers don't have to compromise on price; at our March auctions, properties sold for an average of 15% above their guide prices."
Among the lots being sold by Humphreys of Chester are a pretty three bedroomed terraced property close to the city centre and the University of Chester's Parkgate Campus.
44 Walpole Street in Chester, which has a *guide price of £125,000+, is vacant and requires some updating but would suit a small family and is described as "an obvious buy-to-let option".
Aubrey Lee is selling several properties, including 30 Oakdene Vale in Leeds, a first-floor flat in a purpose-built development of four. The two bedroomed flat, which has a guide price of £115,000+, requires some internal updating but features spacious accommodation and pleasant communal gardens with a private garage, communal parking and a secure intercom system.
Whether buying or selling via auction, social distancing can be maintained because all stages of the process can be handled remotely – something which Andy said people outside of the auction industry may find a little unorthodox.
He added: "It's important to understand that auction is a niche market and it's not unusual for people to buy and sell property from a distance. Regular investors are extremely experienced; they have the cash ready and they work with solicitors remotely. Even in normal circumstances many investors will buy a property without even viewing it."
Andy said the lockdown is the ideal time for estate agents to diversify: "From an estate agent point of view, right now there is no property market at all which means no income at all. Auction is one way of getting some income fast. Contracts are exchanged at the fall of the hammer, and the agent gets paid within 48 hours. We can sell new stock, too, using desktop valuations and up-to-date satellite photos.
"The market is going to be stagnant for months but there is nothing to stop agents getting results for some of their properties. We can help them set up an auctions department within a matter of days. It can have their own branding or ours and can all be arranged from a safe distance."
And agents don't need to wait for the national property auction on 30th April because online auctions run every day, with the facility to list properties online within just a few hours. Last year SDL Auctions raised £80m for sellers in this way.
To find out more about partnering with SDL Auctions, agents can use the SDL Auctions income calculator or call the team on 0800 304 7879.