13th March 2020
A coffee with… Ryan Power, business development manager at SDL Auctions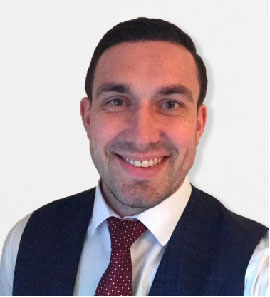 I come from a large family with a mixture of Irish, Italian and English heritage. I've worked in the property industry ever since I left school and I have experience of working in all of its various sectors: lettings, sales, land, new homes and, most recently, auctions when I joined SDL Auctions as business development manager for the South. Recently I passed my Propertymark exams so now I am proud to be able to display the letters MNAEA after my name!
What is your business motto?
"You don't ask, you don't get." It's a sound motto for a business development manager as there's no room for shrinking violets when you are seeking new clients.
What is the best quality of SDL Auctions, and how is it different to other auction businesses?
I've not been with the company for as long as some of my colleagues but already I appreciate the fact that we pride ourselves on good customer service and understand the importance of returning clients for the sustainability of the business.
What is office life like for you and your team?
Most days the team will be out of the office. Instead, we'll be out on the road meeting current clients and potential new clients who are interested in growing their market share and increasing their income by offering the option of online auctions as part of their list of services.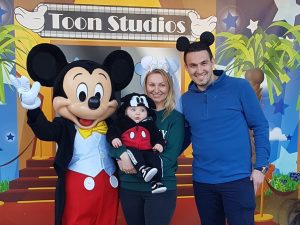 What is your approach to work/life balance?
I work hard from Monday to Friday so I can relax and enjoy family time at the weekends, knowing I've done a good job. My family is important to me so I am keen to ensure I always provide for them.
What is your approach to making contacts which are useful for the business?
Networking was always an integral part of my estate agency and is just as vital in my new career in auctions. My role is to create new relationships with potential clients and networking is of course a big part of that.
Who has inspired you most in your business life, and why?
My first manager, Robert Maskell, was a huge inspiration to me. He has hired me on two separate occasions and has always been a person I can speak to for advice. He is now running his own multi-million pound property development company – you can't get much more inspirational than that!
What is your proudest achievement in business?
Becoming the youngest manager at the time in Sequence UK Ltd was a great achievement and one I am particularly proud of. I hope to have many more proud moments in my new role at SDL Auctions.
What drives and motivates you?
I have always had the drive to aspire to be the best, and league tables provide great motivation for this – who doesn't want to be at the top? I also am strongly driven by the desire to provide for my family, who mean everything to me.
If you hadn't been a Business Development Manager, what would you do instead?
I can't imagine working outside of the property industry, so if I hadn't been offered the role of Business Development Manager, I most likely would have moved back in to land buying and property development.
What time of day are you at your best, and why?
In recent years, I have turned into something of a morning person, which is when I am most productive and find myself brainstorming various ideas. I enjoy trying to be as innovative as I can be, and morning is the best time for this for me.
Do you use Facebook, Twitter or other social media?
I use Instagram and LinkedIn, which is a great way to network with people both within and outside of the property industry. It's a great business tool.
If you could have a coffee with anyone, who would it be, and what would be your choice?
I couldn't decide between David Stirling, who was the founder of the SAS, or Winston Churchill. Both were great men who had the courage to go left when everyone else would go right. As for the coffee, it has to be a double espresso!
How do you relax outside of work?
I love going for long walks with the family and our dog. I'm a big football fan but these days it's more watching than playing. I also enjoy going to the gym and relaxing in the Jacuzzi.