17th December 2019
A coffee with Martin Bond, Head of Auction Partners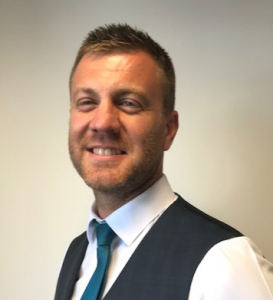 I joined SDL Auctions as a Business Development Manager covering the north west in 2018 and within a year had been promoted to Head of Auctions Partners.
I originally studied to be a PE teacher at Lancaster University but fate played its part and through a friend I fell into the property world as an estate agent in Chorley. Within a short time, I quickly decided this was what I wanted to do professionally, moved up the job ladder and became branch manager within five years.
In my spare time, when I have some, I enjoy walking in the countryside with my family, watching films and the footy!
What is your business motto?
My business motto is 'Whatever it takes!' It's served me well throughout my personal life and professional career.
What is the best quality of SDL Auctions, and how is it different to other auction businesses?
It is the flexibility to be able to cover all styles, types and price ranges of property, individually tailoring each experience to the needs of our customers.
What is office life like for you and your team?
There are pros and cons. The role can be a little lonely on the road. We only get back to the Chilwell office around once every four weeks or so, so it is important to keep in touch with the team daily via email and phone but sometimes it's nice to be away on the road.
What is your approach to work / life balance?
I love the role and no two days are the ever the same, but I work to live not live to work. In order to be happy in your personal life it's key not to let them clash too much.
What is your approach to making contacts which are useful for the business?
I find that using LinkedIn and email works really well, but there is no substitute for face to face contact. In my opinion to build a long standing relationship you need to connect on a different level and speaking to someone face to face is the best way.
Who has inspired you most in your business life, and why?
A few come to mind but the one who stands out is an old boss of mine in a former job. He was responsible for a lot of my career and believed in my abilities. Having people around you who push and believe in what you do is what leads to success.
What is your proudest achievement in business?
My proudest achievement to date has to be turning around three failing or struggling estate agency offices and making them profitable businesses again. That's a feeling like no other.
What drives and motivates you?
The daily buzz and excitement of a sale and the acknowledgement that comes from helping agents from all over the UK improve their service.
If you hadn't been a Business Development manager, what would you do instead?
I may have taken a wrong turn in life somewhere, I had the opportunity to take a football scholarship in America when I was 18 but became homesick and decided to come back. Perhaps if I had been determined enough I would be a sports person or retired by now, but who knows.
What time of day are you at your best, and why?
I'm definitely a morning person, there is nothing better than starting the day off early with a strong coffee and planning what I have to do in the day. I just seem to get more done from 8am to 12.
Do you use Facebook, Twitter or other social media?
Only LinkedIn. Twitter and Facebook seem to be more of a distraction than anything else.
If you could have a coffee with anyone, who would it be, and what would be your choice?
So many to choose from, but I would say the comedian Jim Davidson and the coffee would have to be an Americano.
How do you relax outside of work?
Outside of work I enjoy walking, watching films with my young son (who is mad on Disney at the moment) and watching the football on a Sunday.