12th September 2018
A coffee with… Kate Hutton, Corporate Account Manager at SDL Auctions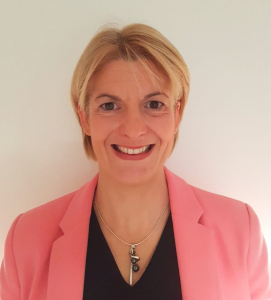 I entered the property world many years ago after being made redundant and have never looked back. I was a senior valuer for several years and then fell into retirement living which a fantastic experience but was often emotionally draining. I was then offered a role at CPBigwood's property management department where I spent five years. This year I transitioned over to SDL Auctions and am loving every minute.
What is your business motto?
"The way to get started is to quit talking and begin doing."
What is the best quality of SDL Auctions, and how is it different to other auction businesses?
The passion to understand our client needs. We deliver differently to our competitors. As Corporate Account Manager I'm visiting clients and securing new business every day and they confirm no other auctioneer is seeking business or 'stalking' them the way I do. Such persistence proves commitment which is why they see us and sign up!
What is office life like for you and your team?
I dedicate my time between Birmingham, Chilwell and the new Manchester office. Birmingham is home but I love the buzz in Chilwell. The enthusiasm is infectious. Manchester has become my new hub, the guys there are so motivated to build something amazing. There is a hunger that makes me want to succeed in Manchester more than anywhere else.
What is your approach to work/life balance?
It's simple really – never get so busy making a living you forget to make a life!
What is your approach to making contacts which are useful for the business?
You establish who is beneficial to your business, you look after them, you nurture the relationship, you build trust and you listen, you measure client satisfaction and you aim to better it. If you deliver all those things you always secure repeat business.
Who has inspired you most in your business life, and why?
I have and continue to work with some amazing people who are truly fantastic in their field and I respect their work ethic and motivation which I guess does inspire me. I am massively motivated by people and fall 'in business love' very easily.
What is your proudest achievement in business?
There are several but my biggest was winning a £70,000 contract with the NHS. I worked tirelessly to secure the contract and it was a massive achievement. My boss flew my partner and I to Las Vegas as a thank you so it was well worth the hard work!
What drives and motivates you?
My daughter motivates me to be the best person I can be. My career motivates me too. I love the thrill of the chase and the 'after relationship.' Winning the business is effortless with a great product. However, delivering the service guarantees repeat business and that is what motivates me.
If you hadn't been a Corporate Account Manager, what would you do instead?
I'd own a quirky little wine/gin bar in Italy, probably Florence. The locals would love it and tourists would come from far and wide because of my fantastic reputation. I would charge absurd prices but it wouldn't matter as it would be the only place to be!
What time of day are you at your best, and why?
Morning. Once I open my eyes I'm ready to go! I'm always up first with our little girl and within 10 minutes I have planned our whole day or possibly the whole month!
Do you use Facebook, Twitter or other social media?
I must confess I do love a bit of Facebook. For work, LinkedIn is my bible.
If you could have a coffee with anyone, who would it be, and what would be your choice?
Adele. I think we'd get on great. No coffee though. Just wine!
How do you relax outside of work?
Relaxing sadly is a thing of the past with a crazy two year old! My favourite time is a Sunday morning when we take the dog for a long walk and stop off for breakfast, I suppose that is classed as relaxing.