6th December 2018
A coffee with… Jacqui Brown, Business Development Manager at SDL Auctions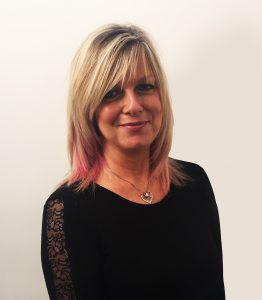 I've only been with SDL Auctions for four weeks. I've had a varied work life. I started work at the age of 17 and spent nine years in the civil service in London working my way up the grades to executive officer. I moved to Lincoln at the age of 26 and I worked in a nursing home doing their finances, then worked for Clinique. I've always loved houses and started working for an estate agent in Lincoln where I got a very good grounding and worked there for nine years. I then moved on to another agent and became the deputy manager and worked there for five years. The rest is history and I now look forward to progress in my role with SDL Auctions.
What is your business motto?
Know what your customers want most and what your company does best. Then focus on where the two meets.
What is the best quality of SDL Auctions, and how is it different to other auction businesses?
The best quality of SDL Auctions is that they care and look after their staff. I was blown away when I first started at the head office and happy staff make the business run efficiently. The product itself is easy to understand and this helps when selling our service to estate agents.
What is office life like for you and your team?
My office is wherever I lay my laptop. I work from home and am out on the road a lot visiting and meeting partner agents. I am also in contact with the auction experts in our head office and speak to other BDM's so we have a good support network.
What is your approach to work / life balance?
Work hard play hard! You only get out of life what you put in and never be afraid of change. You never stop learning so you need to be open minded.
What is your approach to making contacts which are useful for the business?
Be yourself. People buy into people. I'm a very easy going person and like to be honest and open when I meet people.
Who has inspired you most in your business life, and why?
I've met a lot of interesting and intelligent people through my working life and probably taken snippets of information from them all, but I can't say that one person in particular stands out as an inspiration.
What is your proudest achievement in business?
A proud achievement was when I worked for Next. A customer wrote to the CEO Lord Simon Wolfson about outstanding service he received from me and I received a letter of praise from the CEO.
What drives and motivates you?
I like to do my best and be the best I can be in any job that I do. So, I guess praise motivates me.
If you hadn't been a Business Development manager, what would you do instead?
I wanted to join the metropolitan police when I was at school and applied to be a police cadet at Hendon, but unfortunately my eyesight let me down and was advised to reapply to the police force when I was 18. By the time it came to reapply I'd spent a year working in the real world and liked it.
What time of day are you at your best, and why?
I need three buckets of tea in the morning then I'm like the Duracell bunny – there's no stopping me! But I do dip in the afternoon but that's what McDonald's drive throughs are for, to load up on coffee.
Do you use Facebook, Twitter or other social media?
I use Facebook for social and to stay in touch with friends and family as they are all over the world and I use LinkedIn for business. I have a twitter account but never really got into it.
If you could have a coffee with anyone, who would it be, and what would be your choice?
Can I have prosecco? Followed by a coffee? It would have to be Freddy Mercury! I have loved Queen since I was young, and I am fascinated by his life.
How do you relax outside of work?
I love to walk my dog Bella, dance, play my drums, and have a few alcoholic beverages with my friends.