13th March 2020
A coffee with… Jack Tolchard, business development manager at SDL Auctions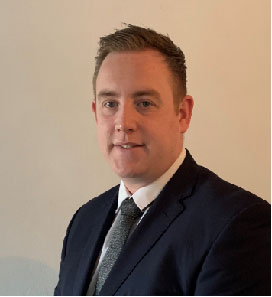 I have been in the world of auctions in various roles and companies for seven years now and I was excited to join SDL Auctions at the beginning of this year as business development manager for the North East. I'm excited about the company's ambitions for the future and am thoroughly enjoying getting stuck into my new role.
I like to think I am a likeable guy, who is very outgoing and easy to get along with. My motivation to get up each morning are my wife and two children, who also support me through any tough times.
What is your business motto?
Work hard but play harder.
What is the best quality of SDL Auctions, and how is it different to other auction businesses?
As well as offering an excellent work/life balance, this is a company that is going far. You only have to look at the results over the last few years to see that.
What is office life like for you and your team?
I've only been part of the company since January but already I can say our team is fantastic! We are all very positive people and will push out any negativity – although, I have to say, it's hard to find any!
What is your approach to work/life balance?
I treat this role as my own business to achieve great results both for my own job satisfaction and for the company – but weekends are my time to relax and enjoy family time or a beer or two with friends.
What is your approach to making contacts which are useful for the business?
Making contacts and forging new relationships are both vital aspects of my role as BDM for the North East. I always strive to come across as approachable and go above and beyond to achieve great things.
Who has inspired you most in your business life, and why?
I have always tried to take my work ethic from my Grandad. He was a workaholic and very successful in his career but, at the same time, he was the man in the family who kept things together and made the most of life. His approach has really inspired me.
What is your proudest achievement in business?
I have had many highs in my seven years in the property industry but I have to say that joining SDL Auctions as business development manager at the beginning of the year is something I'm really proud of. It's so satisfying to be part of such a great company, which has strong ambitions to make the auction process more accessible to more buyers and sellers, and I'm really relishing my small part in its success and growth.
What drives and motivates you?
I have two beautiful children and every day I go to work, I am motivated by the fact that I am providing for my family and making my kids proud.
If you hadn't been a Business Development Manager, what would you do instead?
I've always fancied working in the aviation industry, which would be fascinating. But what child doesn't dream of being a pilot at some point?
What time of day are you at your best, and why?
Unfortunately, I really come alive late at night, which doesn't make for restful nights. I tend to think of ideas and things I need to do when I'm trying to get to sleep and then I cannot rest until I've got out of bed to jot them down.
Do you use Facebook, Twitter or other social media?
Yes, I have accounts with all of them but I have to say I'm not a very active user.
If you could have a coffee with anyone, who would it be, and what would be your choice?
It would be amazing to sit down and chat with Cristiano Ronaldo. His achievements are an inspiration to our generation and it would be great to find out how he got where he is today and what motivated him to be the best. As I am not a fan of coffee, my choice of drink would have to be a hot chocolate with cream.
How do you relax outside of work?
Eating, drinking and of course I enjoy spending time with family and friends. I also love watching football, golf… for that matter, watching all sports.