20th November 2019
A coffee with… Beverley Roskell, Business Development Manager for SDL Auctions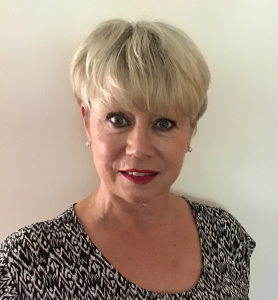 As BDM for Merseyside, Cheshire & North Wales, Beverley manages the relationships with our partner agents across the region working with them to sell via our online auctions and in our North West auction room in Manchester.
Having previously worked in estate agencies with Fine & Country and Wainwright & Edwards, and for a property auctioneer, Bev has a thorough understanding of the property sales process and is well-placed to provide advice on the best method of sale for our vendors.
What is your business motto?
Never give up!
What is the best quality of SDL Auctions, and how is it different to other auction businesses?
We have a wonderful team at SDL Auctions. Our attention to detail and our focus on the customer is something that really attracted me to take this role. Whether it's the team in our Chilwell head office, in our Salford office or those of us based on the road, we can definitely say "teamwork makes the dream work"!
What is office life like for you and your team?
As a BDM for Merseyside, Cheshire and North Wales I am based out in the field. I regularly call and email our team in the office to communicate agent and property updates and make sure we're all up to speed with our live lots.
What is your approach to work / life balance?
I like to work hard, play hard! It sounds a bit cheesy but it's true! I enjoy switching off at weekends and make sure I sleep well during the week, so I am fresh in the morning.
What is your approach to making contacts which are useful for the business?
I think it's important to always network; you never know whose company you are in.
Who has inspired you most in your business life, and why?
I'm inspired by my late Father. He taught me that people buy off people, so always be yourself!
What is your proudest achievement in business?
Having my own successful Entertainment Agency from the age of 19, supplying performers across the UK and on national television.
What drives and motivates you?
I'm motivated by meeting and exceeding targets and the financial gains that you're rewarded with.
If you hadn't been a BDM, what would you do instead?
I come from a theatrical family and I've always fancied being a TV presenter. What would be great would be to be sat next to Eamonn Holmes on the sofa.
What time of day are you at your best, and why?
After 9am when my morning porridge has kicked in!
Do you use Facebook, Twitter or other social media?
Yes, I use both Facebook and Twitter and I find LinkedIn is really useful for online networking.
If you could have a coffee with anyone, who would it be, and what would be your choice?
I would love to sip on a flat white whilst getting to know Henry VIII. To hear the gossip on his six wives and to have a nosy around his many palaces and gardens would be the dream.
How do you relax outside of work?
With a nice gin & tonic sat in the garden with my husband David and our Golden Labrador, Honey. We love to entertain, listen to music and have a good boogie!